VOYAGER ANNOUNCE 'DREAMER IN THE SKY' BEER AHEAD OF EUROVISION – AUSTRALIA DECIDES PERFORMANCE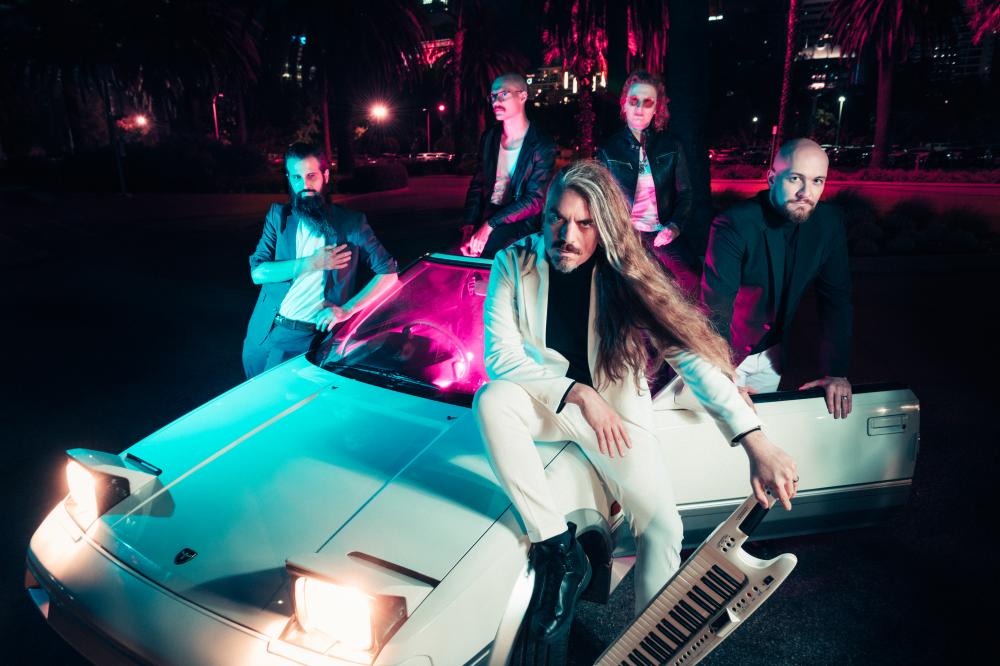 Today the legends at Voyager, Bright Tank Brewing Co. and Lumber Punks Axe Throwing have come together to concoct a brew for Voyager's Eurovision entry "DREAMER" – it's a dream come true!

At this stage, only Perth based legends can purchase the beer from Bright Tank Brewery (PRE-ORDER HERE) to be picked up from the venue from the 22nd February and also attend a Eurovision – Australia Decides watch party on Saturday 26th, where punters can drink the beer, watch Voyager live on TV and Vote for Voyager Victory!
Ashley Doodkorte, Drummer for Voyager, said that "As an avid homebrewer, and even more avid beer drinker, I've spent a lot of time imagining beers that could some how embody or complement Voyager songs. To have the legends at Bright Tank Brewing Co. and Lumber Punks come together and concoct a brew for our Eurovision entry "DREAMER"… well, I never dreamed it could happen. Everything about this is a match made in heaven and I can't wait to get together with everyone and delicately sip on a couple of these juicy delights!"

With every purchase of '𝘿𝙧𝙚𝙖𝙢𝙚𝙧 𝙞𝙣 𝙩𝙝𝙚 𝙎𝙠𝙮' juicy pale ale, Perth/WA punters can grab a chance to join Voyager for an axe-throwing session courtesy of Lumber Punks Axe Throwing, and then on to Bright Tank to drink beer and do a meet and greet with all members of Voyager. Punters can scan the QR code on the beer and follow the instructions to enter. The Beer and competition will be rolled out in other regions of Australia when Voyager are next on a National Australian tour and the competition is open whilst stocks last.

VOYAGER will take part in Eurovision – Australia Decides on February 26 2022 on the Gold Coast in Queensland – and in January, they dropped their entry 'Dreamer' – https://listen.voyagerau.com/links.

It's time for Australia to decide, and Voyager is ready! Watch Voyager compete in the live TV Final which will be broadcast exclusively on SBS and SBS On Demand on Saturday 26 February. Tickets for the big event on the Gold Coast are now on sale: https://premier.ticketek.com.au/shows/show.aspx?sh=EUROVISI22.

Voyager's Eurovision – Australia Decides single 'Dreamer' is out now at http:listen.voyagerau.com/links.

—

For more information about Voyager, please go to https://www.facebook.com/voyageraustralia. 
Please follow and like us: