THE RED HOT SUMMER TOUR RETURNS IN 2021 JIMMY BARNES | HOODOO GURUS| JON STEVENS | DIESEL | VIKA & LINDA | CHRIS CHENEY
TICKETS ON SALE ON NOVEMBER 12 FROM
TICKETMASTER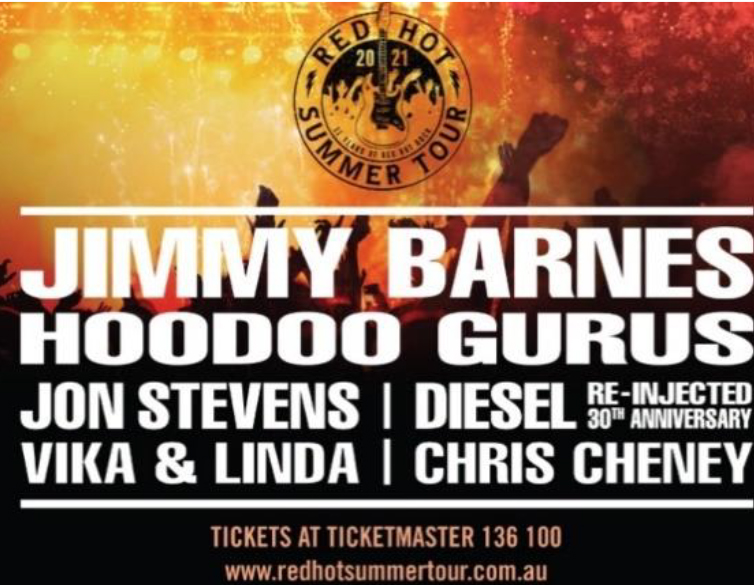 The RED HOT SUMMER TOUR returns in 2021 with a COVID-safe festival
sporting a massive line-up of Australian artists. Headlined by long-time
supporters of the RED HOT SUMMER TOUR, Jimmy Barnes, Hoodoo
Gurus, Jon Stevens, Diesel, Vika & Linda and Chris Cheney, the dates
scheduled for Tasmania, South Australia, Western Australia and
Queensland are the first to be announced for the 2021 tour. New South
Wales and Victoria will be added to the tour pending further easing of
restrictions.
Promoter Duane McDonald says the return of the festival in 2021 has been a result of continuous hard-work to ensure the tour can be presented in a COVID-safe manner, and can continue to support the incredible music scene within Australia. "We were disappointed to cancel much of the 2020 tour," he says. "But safety was, and always is, our first priority. We continue to work with governments and stakeholders to make sure that we can continue the RED HOT SUMMER TOUR in 2021, and to ensure that all the shows are delivered in a COVID-safe way. We look forward to being
able to announce more dates on the 2021 shortly, with Victoria and New South Wales joining the itinerary."
Bringing together an enviable line-up of Aussie acts was paramount for the organisers, and Duane says everyone onboard for the 2021 run can't wait. "We are excited to have the opportunity to hit the road in 2021 bringing some great music experiences that the RED HOT SUMMER TOUR has been sharing with audiences for over a decade," he says. "Bringing
together our mates in the music industry and taking the tour around Australia has always been special, but next year's run is going to mean a lot to everyone. We've invited some of the artists who have been championing the tour from the very beginning and know everyone can't wait to put on an incredible show. We look forward to making new musical memories for the next decade and can't wait to see all the music-lovers who have supported us over the years at one of the shows in 2021."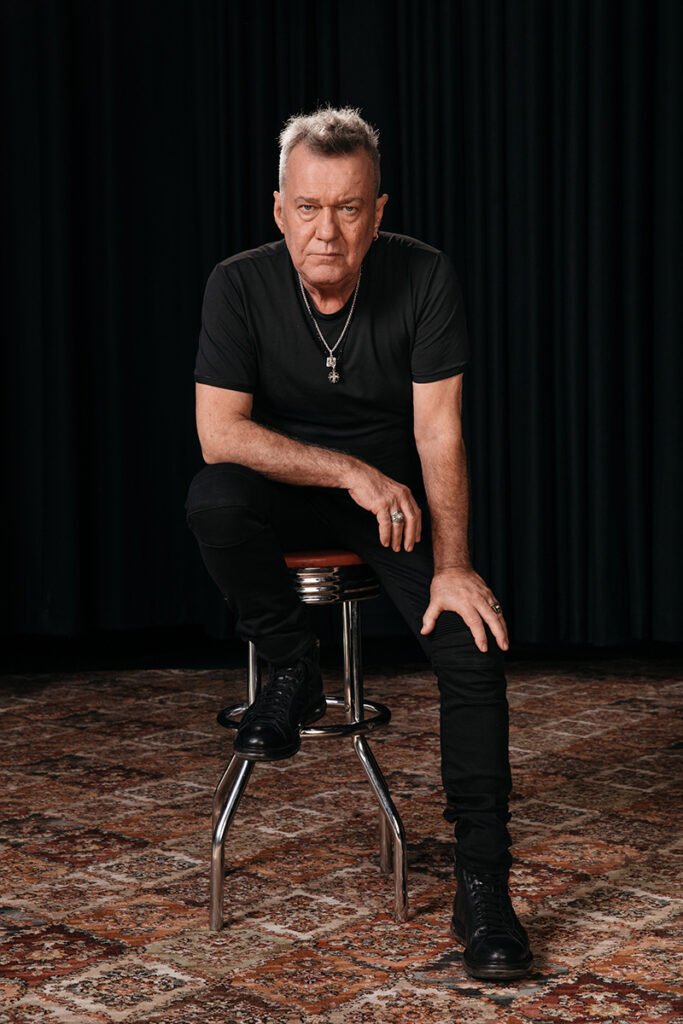 The 2021 RED HOT SUMMER TOUR line-up hardly needs an introduction to audiences, it features Australian music royalty. Jimmy Barnes, affectionately known by all as Barnesy, is the heart and soul of Australian rock and roll. He released his 17th solo album, My Criminal Record, in 2019 and recently dropped a new single, the haunting co-write with
Don Walker Killing Time, which featured the Australian Chamber Orchestra. His third book, Killing Time: short stories from the long way home, debuted as #1 on the non-fiction book charts.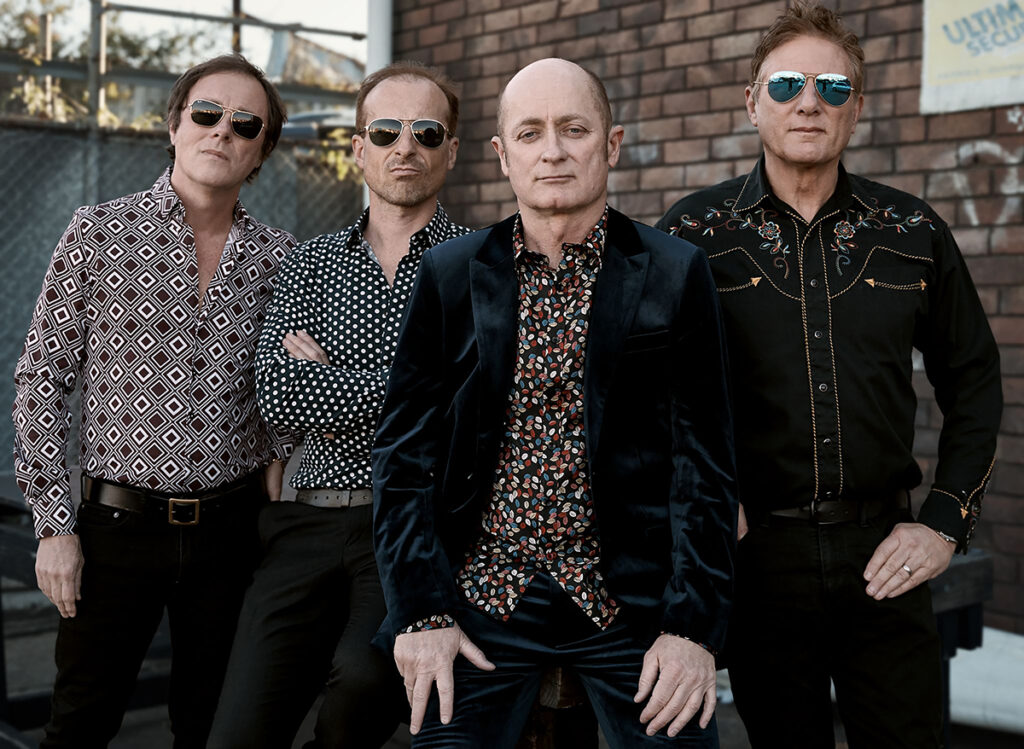 Hoodoo Gurus are one of the country's favourite bands, melding together their distinctly Australian sound with a big chunk of punk attitude, making them a formidable force for more than 35 years. This is a band that helped give loud guitars a new lease of life, back when synthesisers ruled the airwaves back in the early '80s. The Gurus are still going
strong releasing three new singles this year – Answered Prayers, Hung Out To Dry and Get Out Of Dodge – and have a new album, and 40th anniversary celebrations, scheduled for 2021.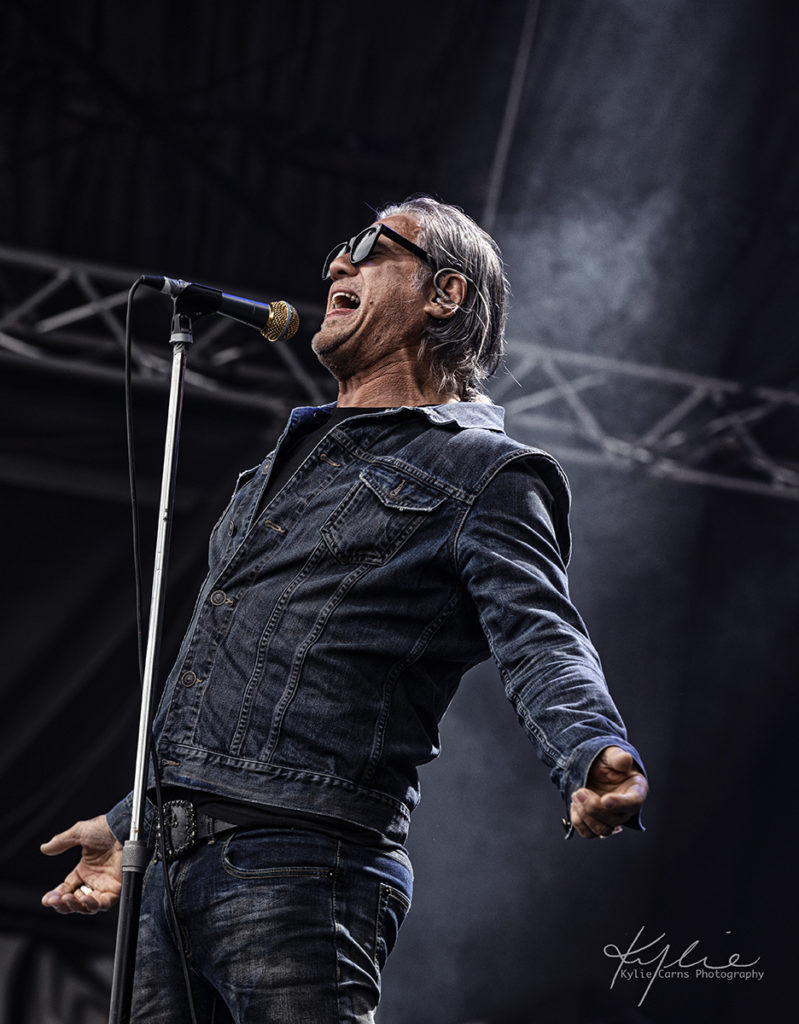 After a sell-out tour in 2019, Jon Stevens returns to thrill audiences far and wide with the Noiseworks & INXS Collection, which pays homage to the bands that helped cement him as Aussie rock royalty. With a career that spans more than four decades, Jon has a swag of solo hits to his name, as well as songs which have become all-time favourites from his time
with bands Noiseworks, INXS and the Dead Daisies. His performance will feature hit after hit and have punters on their feet from start to finish.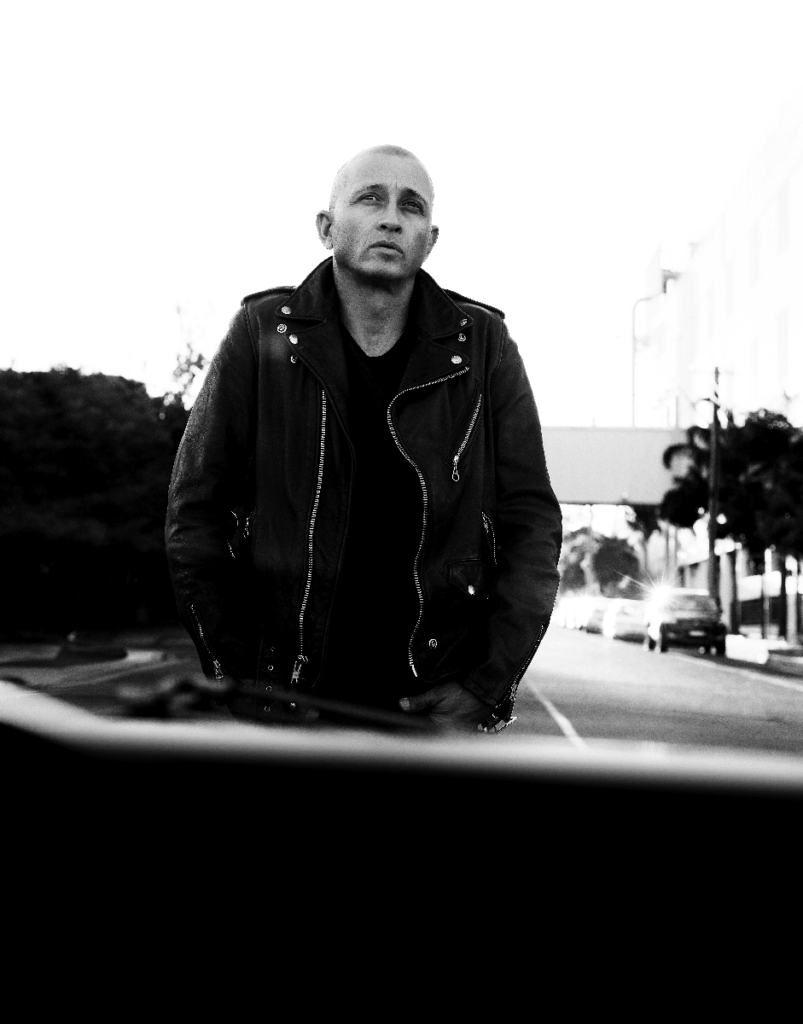 Diesel brings a special show to the stage in 2021, with Re-injected 30th Anniversary. It is hard to believe that it has been little over three decades since the release of his debut album Johnny Diesel and the Injectors. Since then Diesel has released a swag of albums and forged an impressive solo career, but has always had a soft spot for the classic singles
spawned from that original release. His 2021 show will revisit the essence of that record, including singles Don't Need Love, Cry In Shame and Soul Revival, to name a few, as well as other beloved hits from throughout his career.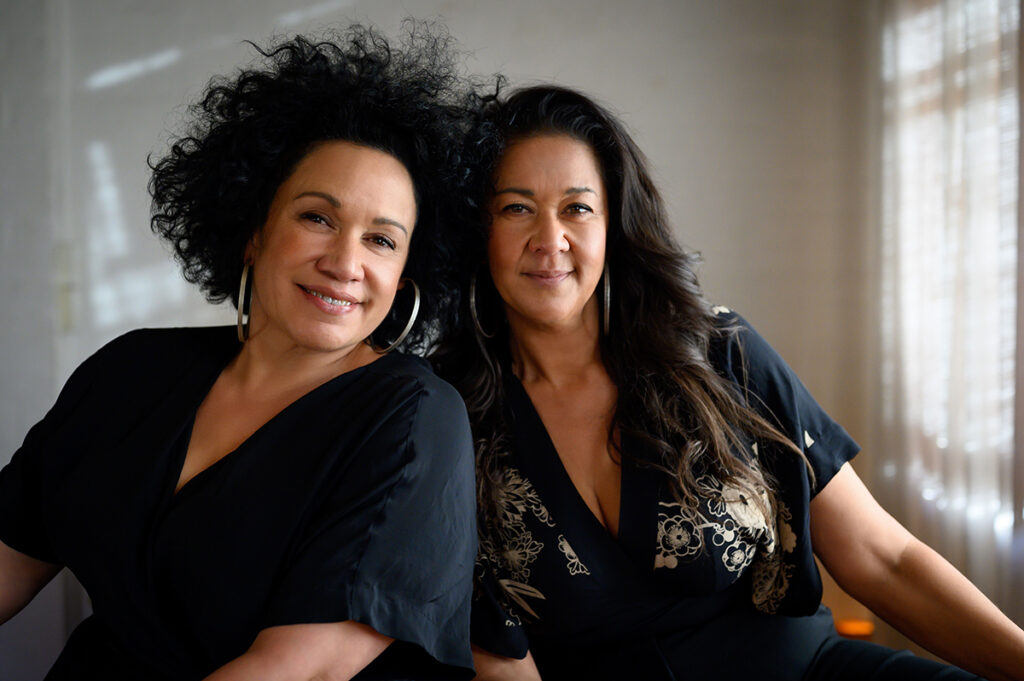 Vika & Linda have long been revered for their soulful vocals, and their most recent album Sunday (The Gospel According to Iso), which smashed onto the ARIA charts in 2020 at #2, highlights they truly are an Australian treasure. Their previous release – Akilotoa – Anthology 1996-2004 – hit #1 on the ARIA Charts in 2020 also. As inductees in the Music Victoria Hall
of Fame in 2019, they have been nominated for four ARIA awards, and have collaborated vocally on numerous #1 albums. They recorded three classic albums with The Black Sorrows, and have six studio albums, two live albums and a charttopping Anthology to their name.

Chris Cheney is revered as one of the country's most phenomenal guitarists, and as lead-singer of rockabilly band The Living End, has been touring the world for more than three decades. Responsible for penning the smash hit singles Second Solution / Prisoner of Society, All Torn Down and Roll on to name a few, he has released eight studio albums with The Living End and have a massive fan base not only in Australia, but also the United States and United Kingdom.

There is no doubt the 2021 RED HOT SUMMER TOUR will create some unforgettable memories. Jimmy Barnes says 2020 has created the longest gap between tours since he left Adelaide with Cold Chisel as a teenager. "It's time to stop playing songs in my house and start heading back out on the road," he says. "I'm fired up and ready to go! And while this tour
won't be hitting New South Wales, the Australian Capital Territory and Victoria yet, please rest assured that we definitely haven't forgotten you. We just need to make sure everyone can have a safe day out together, so hopefully we will be doing gigs for you later in 2021."
Dave Faulkner from Hoodoo Gurus feels the same. "We're really excited to finally get out and play some concerts after so many months of being cooped up at home," he says. "As George Harrison said in his song, Here Comes The Sun, 'little darling, it's been a long, cold, lonely winter'. It certainly has, but summers coming and we can promise you that when
Hoodoo Gurus get back on sage, we're going to be red hot. Look out!"
This sentiment is echoed by Jon Stevens. "You don't know what you've got til it's gone," he says. "I think 2020 has taught us all that. I have really missed performing and I can't wait to get out there."
Diesel says returning to the stage on the RED HOT SUMMER TOUR will mean so much more, to both artists and audiences, since COVID-19. "It is a real cathartic thing for people to get together, and music can bring spirits together," he says. "It is a healthy escapism that people need, the power of music is therapeutic. In hindsight of what we have all been through,
it is the escapism we need. If we can make people forget about stuff for a couple of hours, that is a good thing."
For Vika & Linda, the return to the RED HOT SUMMER TOUR is also about bringing people together. "'The life I love is making music with my friends'," says Vika. "We agree with Willie Nelson and after the year we've all had, the RED HOTSUMMER TOUR is bring us back together, and we can't wait to get on the road again."

Tickets for the 2021 RED HOT SUMMER TOUR are on sale from 9am Thursday 12th November 2020. Tickets are only available through Ticketmaster. Punters are advised not to purchase tickets from Viagogo or other Third Party Sellers, as fraudulent tickets will not be honoured.

Saturday 13th March 2021
Country Club, LAUNCESTON TAS
www.ticketmaster.com.au | 136 100

Sunday 14th March 2021
Royal Tasmanian Botanical Gardens, HOBART TAS
www.ticketmaster.com.au | 136 100

Saturday 27th March 2021
Mary Ann Reserve, MANNUM SA
Sounds By The River
www.ticketmaster.com.au | 136 100

Sunday 28th March 2021
Seppeltsfield, BAROSSA SA
www.ticketmaster.com.au | 136 100

Saturday 10th April 2021
Sandalford Wines, SWAN VALLEY WA
www.ticketmaster.com.au | 136 100

Saturday 1st May 2021
Sandstone Point Hotel, BRIBIE ISLAND QLD
www.ticketmaster.com.au | 136 100

Sunday 2nd May 2021
Queens Park, TOOWOOMBA QLD
www.ticketmaster.com.au | 136 100

Sunday 9th May 2021
Harrigans Drift Inn, JACOBS WELL QLD
www.ticketmaster.com.au | 136 100

For more information, please visit www.redhotsummertour.com.au
Please follow and like us:
About Post Author