Mister Misery Release new single/video 'DEVIL IN ME' from the upcoming album 'A BRIGHTER SIDE OF DEATH'
Pre-order: https://MisterMisery.lnk.to/abrightersideofdeathWatch 'Devil In Me' now: https://youtu.be/Wmuk3rjL414Streaming, Purchase: https://MisterMisery.lnk.to/devilinme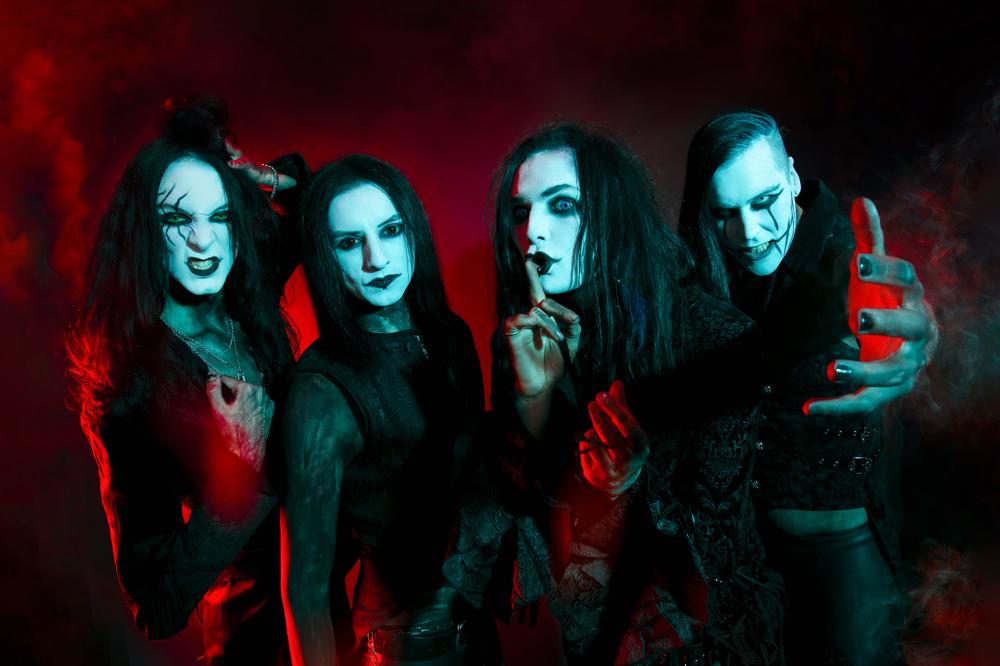 After the pace-setting release of their praised debut album Unalive in 2019, modern horror metal band MISTER MISERY, spawned from the hollowed parts of Sweden (2018) has not slowed down, despite the fact a global pandemic crushed schedules, MISTER MISERY kept busy during quarantine, writing new breathtaking material, while still releasing numerous compilations for their fans in the meantime.

MISTER MISERY recently launched pre-orders for their new album A Brighter Side Of Death and will be available as CD, a limited special colored vinyl and a special fan bundle including CD and rare items on the 23rd of April 2021 via Arising Empire.

Today, the bandreleased the second single of the album: 'Devil In Me' combined with another mind-blowing music video. This album marks a milestone for the band and opens up the next chapter of their horror story! Stronger, scarier and more diverse than ever.

The band released their debut record »Unalive« via Arising Empire in October last year.Buy and/or stream 
»Unalive« as CD or vinyl here: https://MisterMisery.lnk.to/Unalive

Welcome to the new shock horror rock and metal generation." – Rock Tribune

"A killer gothic circus show performing a soundtrack between Metalcore and Visual Kei. This mixture has never been heard or seen before!" – METAL HAMMER

"Here comes the new alternative metal sensation from Sweden! Horror and theatrical melodies in a mix between early Avenged Sevenfold and Wednesday 13." – Rock Hard IT

"A super energetic album filled with very catchy, steaming songs that I won't be able to get out of my system in the coming months." – AARDSCHOK

"The melodies are carving their way unstoppably into the auditive ear tunnels and so there is one hit following the other. That's what entertainment on a top-notch level looks and sounds like!" – Legacy

"Every track of "Unalive" will haunt your head for a long time to come! Newcomer of the month!" – ORKUS! Magazine

"They're going to take the scene by storm with "Unalive"." – Sonic Seducer

Pre-order the album now at https://MisterMisery.lnk.to/abrightersideofdeath, Watch 'Devil In Me' now at Youtube: https://youtu.be/Wmuk3rjL414 or Stream, Purchase the single: https://MisterMisery.lnk.to/devilinme.
Please follow and like us:
About Post Author