I PREVAIL RELEASE 'HURRICANE' PT. 2 VIDEO. ALBUM TRAUMA OUT NOW THROUGH CAROLINE AUSTRALIA & FEARLESS RECORDS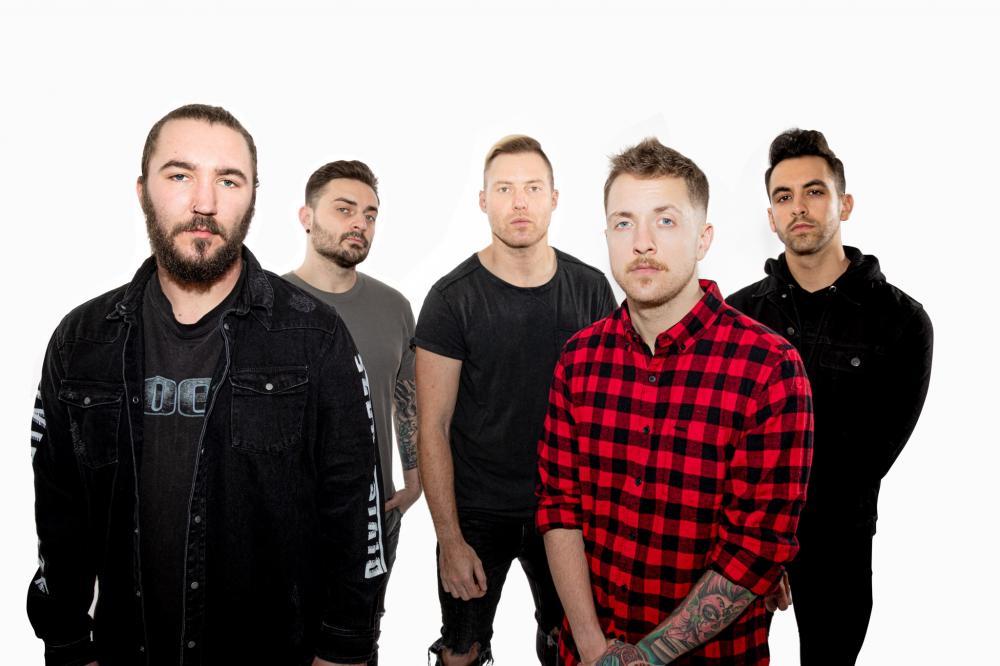 Off the back of an absolute whirlwind year and the release of their third studio album Trauma through Caroline Australia & Fearless Records, I Prevail have today unleashed "HurricanePt. 2", showcasing the band's impressive live show and the growth that has led to them being coined as rock music's biggest breakout band of 2019!
The brand new video is a second take on the emotional clip released earlier in the year for the same track. "Hurricane Pt. 1" was put together from the band's own footage and memories and told from the perspective of clean singer Brian Burkheiser, chronicling their triumphant voyage in the music industry. The new video takes footage from their live shows and demonstrates just how far the band has come, with the band also commenting on their YouTube stream: "For anyone who's seen the 1st Hurricane music video, you know the story of creating 'Trauma'. Hope you enjoy watching pt. 2 and seeing how our year played out playing these songs across the world. [//]"
I Prevail have sold out headline shows across the US, cracked over 100 million streams, secured a Top 15 debut on the Top 200, received acclaim from Billboard and garnered their first-ever GRAMMY® Award nominations for Best Rock Album for Trauma and for Best Metal Performance for "Bow Down".
The band opened up about the story behind Trauma in a deep Billboard article. Plus, Loudwire named it among the "Best Rock Albums of 2019…So Far." These accolades and more position the record as a favourite for year-end lists. The videos for "Bow Down," "Breaking Down," "Hurricane," and "Gasoline" have accumulated almost 25 million combined views.
Down Under, 2019 was also an incredible year for I Prevail. Single Breaking Down was added to full rotation on triple j, they came down for Download Festival in Sydney and Melbourne and TRAUMA scored a #6 ARIA overall chart spot and #2 on the Digital Albums Chart. Prior to that, they had completely sold out their previous album's Australian headline tour!
I Prevail's album Trauma is out now through Caroline Australia and Fearless Records and is available for purchase/streaming at https://caroline.lnk.to/TRAUMA.
Please follow and like us:
About Post Author