GRACE FARRISS SHARES TIMELY NEW SINGLE 'ALL THE PEOPLE'
Boasting a rich musical pedigree, it's no surprise that explosive newcomer Grace Farriss is sure to impress and set tongues wagging as she
today shares her impressive debut single, All The People, a funky fireball of a track with a powerful and timely message – to celebrate the
interconnection between the diverse cultures that shape the world.
In a nutshell, Grace Farriss is a poet, singer, songwriter, composer, producer, painter, artist, author and environmentalist. Born into an artistic
and musical family and the daughter of rock and roll royalty, Grace grew up in the United Kingdom and Australia, her parents Shelley Farriss, a
lead theatre actor and yoga teacher and Andrew Farriss, a farmer and the main composer and songwriter for INXS. Having played guitar for
most of her life after being gifted a nylon string guitar from her parents for her twelfth birthday, Farriss explains, "I was always encouraged to
play the piano and guitar growing up, we express a lot of music and art in our family and my Dad's amazing writing style is genius and has
inspired me beyond knowledge and so greatly."
All The People was recorded and produced by Tony Buchen (The Preachers, Montaigne, G-Flip) in LA at his Lucy's Meat Market Studio, and
Valentine Recording Studios, and mastered by Leon Zervos (Amy Shark, P!nk, Maroon 5). It is a bold and soulful introduction to this exciting
artist that oozes talent and fun with this effortlessly cool, 70s-inspired funky disco powerhouse track that is driven by crisp saxophones and
gallant horns, balanced perfectly with a potently catchy, dreamy chorus – exceptional musicianship on full display here from the minute that
drum beat, saxophone and bass groove hits.
"All The People came about while I was thinking deeply about the larger and more worldly aspects of life," Farriss explains. "The chord
progression and rhythm of the song came first, very strongly, and then I put the melody and the lyrics over the top at the same time. I ended up
singing the All The People lyrics unknowingly and the meaning became more obvious the more the song took life."
Inspired by the world's cultural diversity, Farriss says, "This song is an explosion of my heart and I feel in many ways at this time, the worlds
heart. I have always had such a deep fascination with how all of the world's cultures united and came to be and how we all interact with one
another and interconnect through our wonderful cultural differences. What I feel other cultures teach you is that we are all one and the same,
which I feel music and the arts certainly accomplish to bring this awareness to us all so intimately and so beautifully, internally and in
celebration with one another."
Currently studying her Doctorate in Naturopathic Medicine, Farriss is also an Ambassador for both the Jane Goodall Institute and SeaShepherd,
and has founded her own environmental institute, The Grace Earth Organisation. "I am an active advocate for the welfare of our earth and the
environment we inhabit. I support environmental causes, as this is what feels most important to me," insights Farriss. "I grew up with and have
close relationships with Aboriginal people and Elders who have so much essential knowledge that have taught me a great deal about the land
and world we live in, and I feel very fortunate to be a part of the movement towards us becoming more aware and conscious of our
environment."
Farriss is set to release her debut album Grace later this year, featuring performances from some of the world's greatest musicians – The
Section Quartet, Matt Johnson (Jeff Buckley) on drums, Joey Waronker (Beck) on drums, Abe Rounds (Andrew Bird, Meshell Ndegeocello, Birds
of Prey Score) on drums, Benji Lysaght (Adele, Father John Misty) on guitar, Ralph Carney (Tom Waits, Elvis Costello and the B-52's) on
saxophone, John Kirby (Solange) on keys, and Todd M. Simon (Angel City All-Star Brass Band) on horns.
And as if she's not busy enough, Farriss is also set to publish her first book, Poetry, Sayings and Stories that is due to hit bookstores later this
year.

All The People is out now.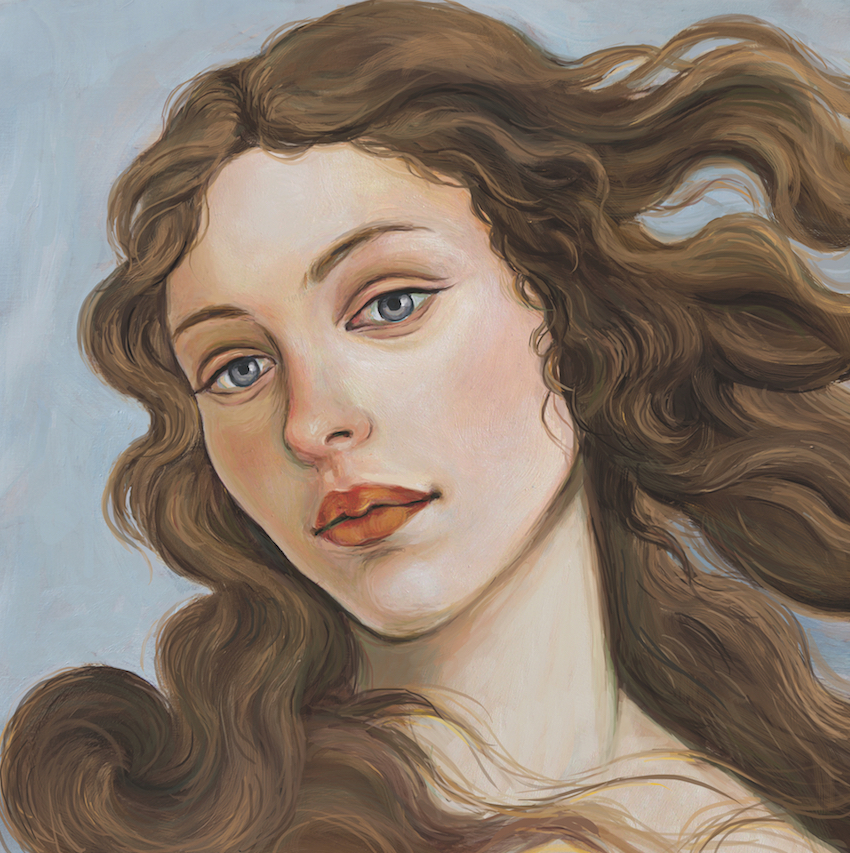 STREAM: ALL THE PEOPLE https://soundcloud.com/user-124296793/all-the-people
WATCH: ALL THE PEOPLE: https://www.youtube.com/watch?v=2fyH1UaXrKM&feature=youtu.be
Please follow and like us:
About Post Author