Gig Review: Under The Southern Stars, Margaret Court Arena, 16 March, 2022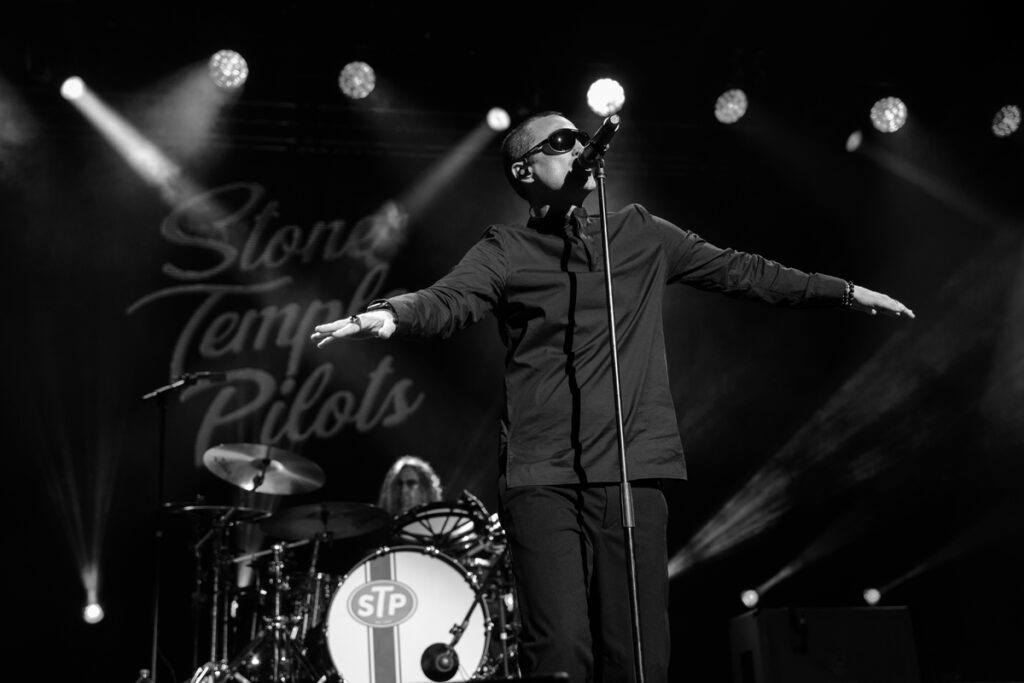 It's a Wednesday night. A school night. But here we are at Margaret Court Arena for a solid 5-6 hours of nostalgia. Under the Southern Stars has rolled into Melbourne town after shows in Newcastle and Hastings. After what was a postponement after postponement due to Covid restrictions, we finally welcomed this long anticipated gig.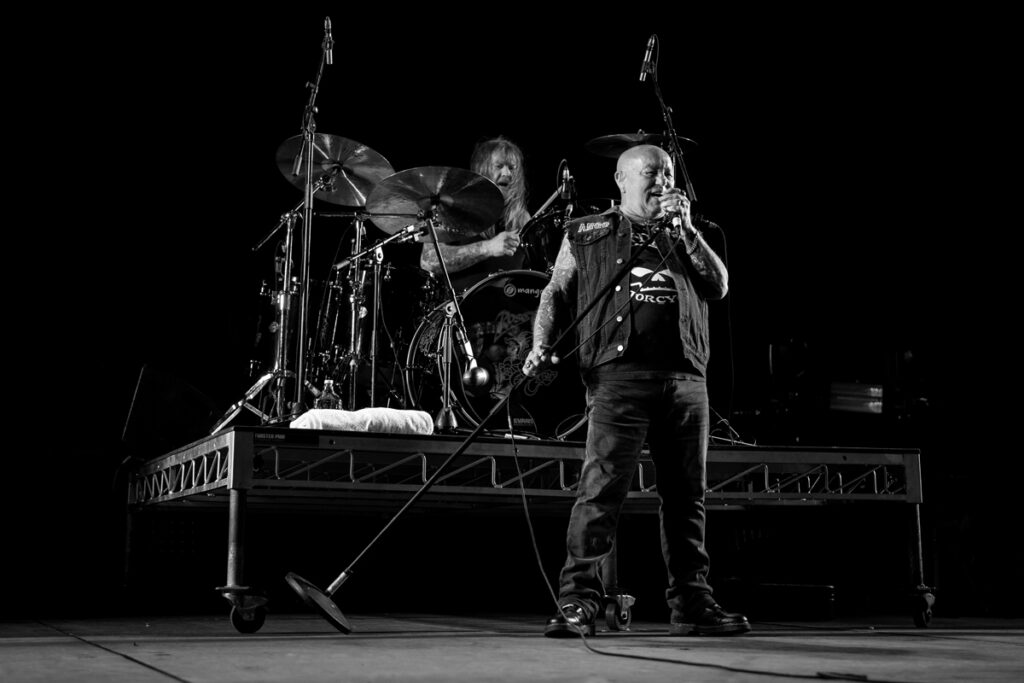 Aussie rockers Rose Tattoo would kick things off in the late afternoon to a sparse and still arriving crowd. Frontman Angry Anderson told the keen, early arrivers that it's not size that matters and the band did their best to back it up with a punchy set.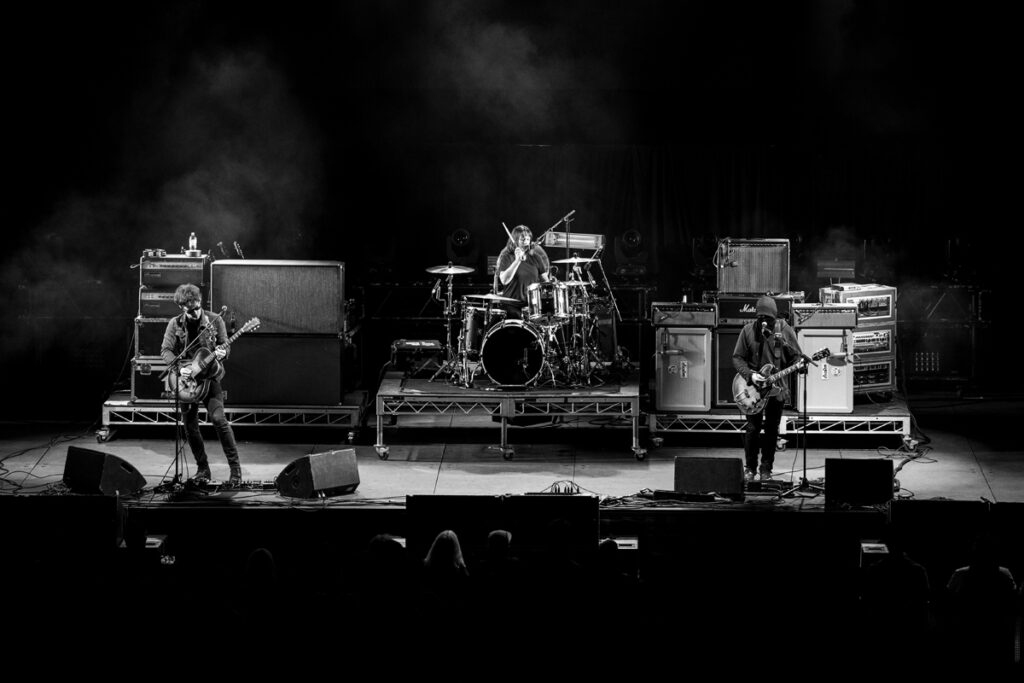 Next up were the super cool Black Rebel Motorcycle Club or BRMC. I'll be honest and say that this is a band that had slipped through the cracks for me, but now I have a back catalogue to discover. I often wonder how this can happen when I go to so many shows and have friends with decent taste in music. Anyway… They delivered a fantastic set that was well received by the slowly increasing crowd.
Two bands in and it was time for a quick bite to eat while the crew set up for the mighty Bush.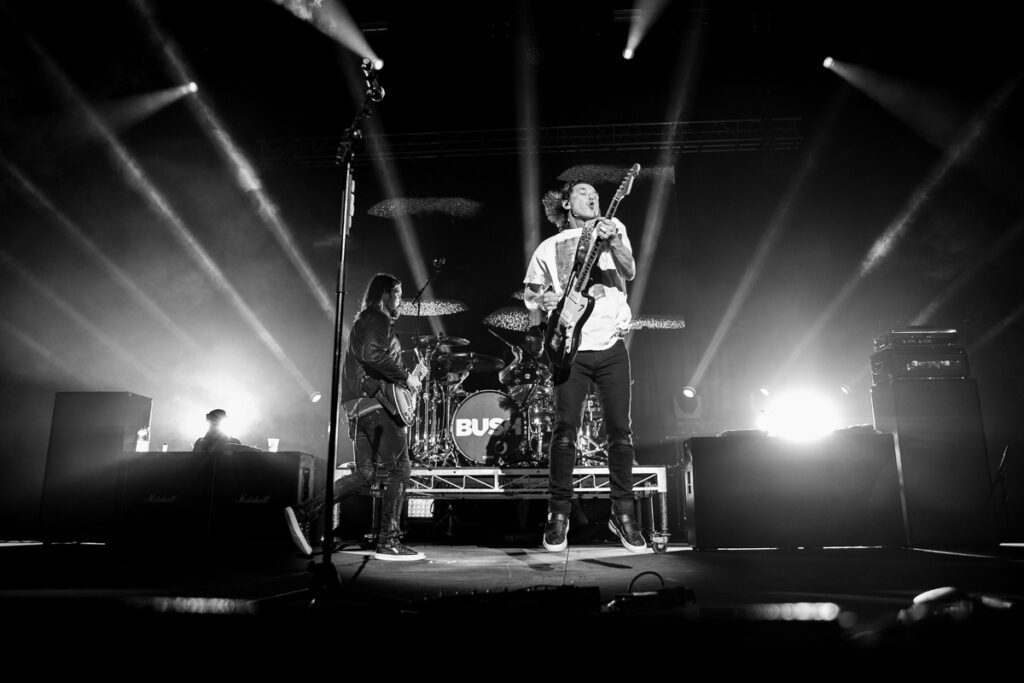 The crowd was now about as big as it would be all night and it was clear there was some excitement for the British powerhouse. Bush are one of those bands of the 90's that everyone knew about, even if you weren't really into music. With more than 20 million album sales worldwide, there's a very good chance you know at least a couple of their songs.
Frontman Gavin Rossdale was extremely energetic throughout the set, jumping up and down and touching just about every inch of the stage. The sound was huge and the band showed they've still got it with a mix of their classics like 'Glycerine' and some brand new stuff. The punters seemed very satisfied.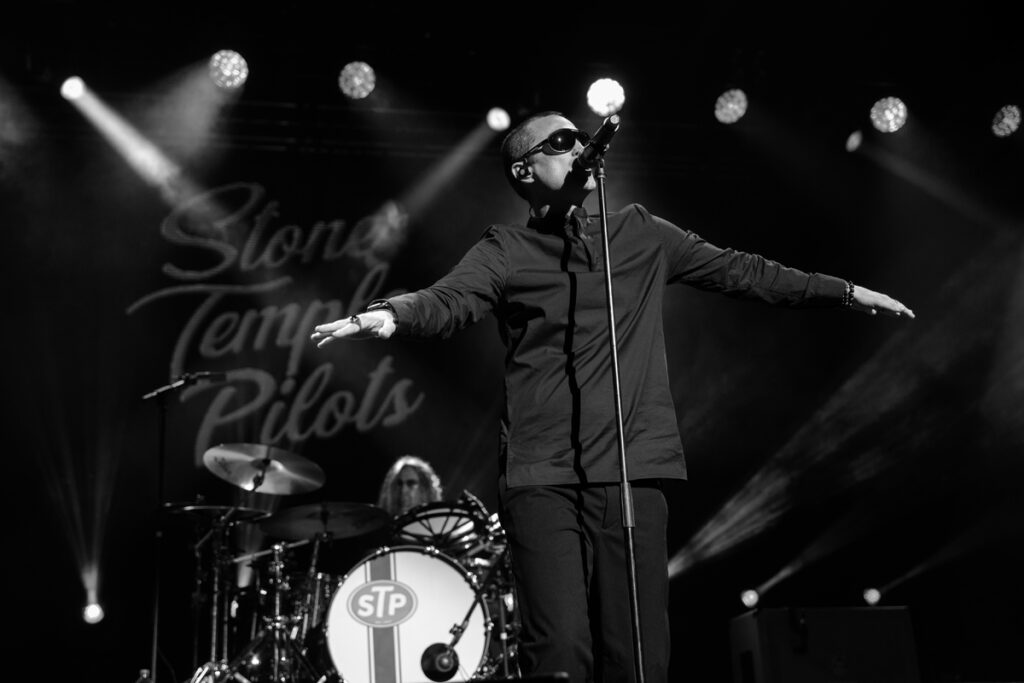 Now I know I'm probably not supposed to play favourites as a reviewer, but the next band up was the one I personally was most excited to see. Stone Temple Pilots are just one of those bands for me. I grew up with them. They are part of the soundtrack of my youth and those important years when music is everything. It was an epic set with so many classic songs. Vaseline and Interstate Love Song from the all killer, no filler album 'Purple' would be amongst the crowd favourites. Jeff Gutt has very large shoes to fill in the position of singer and frontman, but he did a fantastic job. Yet again, at the end of the set there were smiles all around the arena.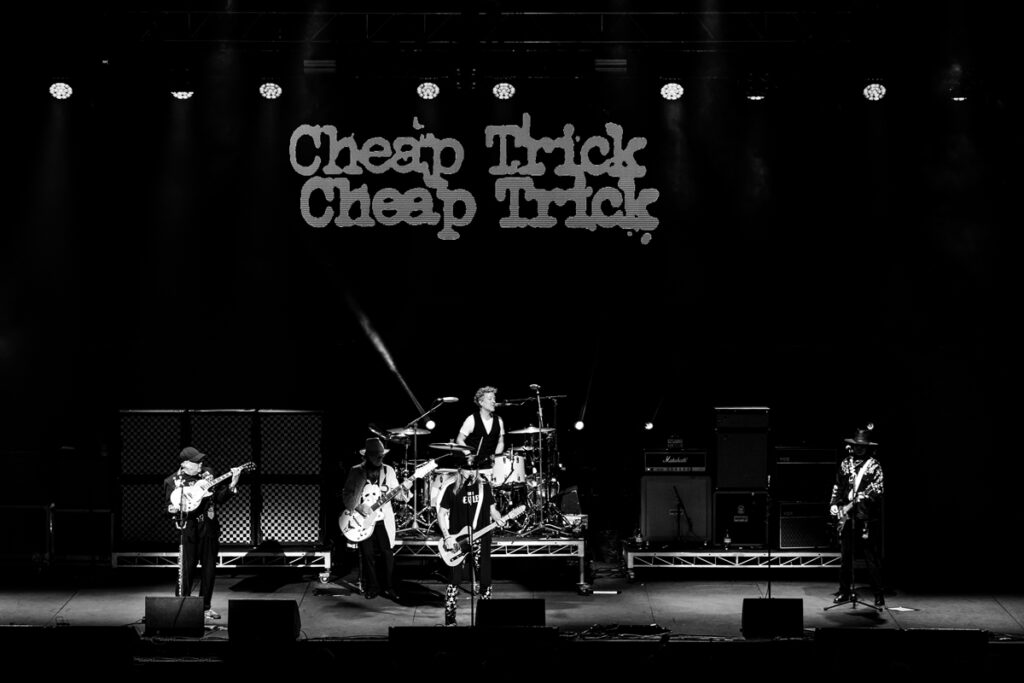 Rounding out the night would be rock legends Cheap Trick. Formed in 1973 by Rick Nielsen and co, there wouldn't be much this self proclaimed "greatest rock band in the world" hasn't seen. To be able to still bring the energy, intensity and fun that they did is a testament to their skill, will and longevity. A set full of classic hits like 'You got it going on', 'If you want my love' and 'Dream Police' was lapped up by the punters. The enigmatic guitarist, Rick Neilson looked like he was having a blast pacing around the stage and flicking guitar picks to the crowd at very regular intervals.
It was a great night of nostalgia and sing-a-longs. I'm pretty sure I wont be the only one that walked away with a smile and a few extra classics added to the playlists for the coming weeks.
Please follow and like us:
About Post Author