Gig Review: The Rubens, Darwin Entertainment Centre 15 December 2018
The Rubens finished their LO LA RU tour with a bang in Darwin
The Rubens, with sensational support acts Little May and Stevie Jean, delivered an energetic, smooth and heartfelt show in Darwin as they wrapped up their LO LA RU tour on 15 December.
Concluding six weeks on the road, The Rubens were all over the Darwin crowd.
At an all ages gig, in a seated venue, The Rubens got the crowd dancing, singing and shining mobile phone torches as they took us through songs from across their three albums.
Admittedly, we were a bit comfortable sitting on our butts for the first couple of songs but after the near-criminal offence of most folks staying seated throughout "Hold me back", Sam Margin (lead) restored order and etiquette, getting us to our feet while he joined us in the audience with "Cut me loose".
We stayed standing – and moving – for the rest of the show.
The dancing moves of one of the younger punters in the front row caught Sam's attention, and young Josiah (age approx. 7 years) was invited on stage to impress us with his tambourine skills for "Hallelujah". The crowd loved it. Josiah loved it. His younger brother also joined in. The tambourines – and young brothers – were a hit.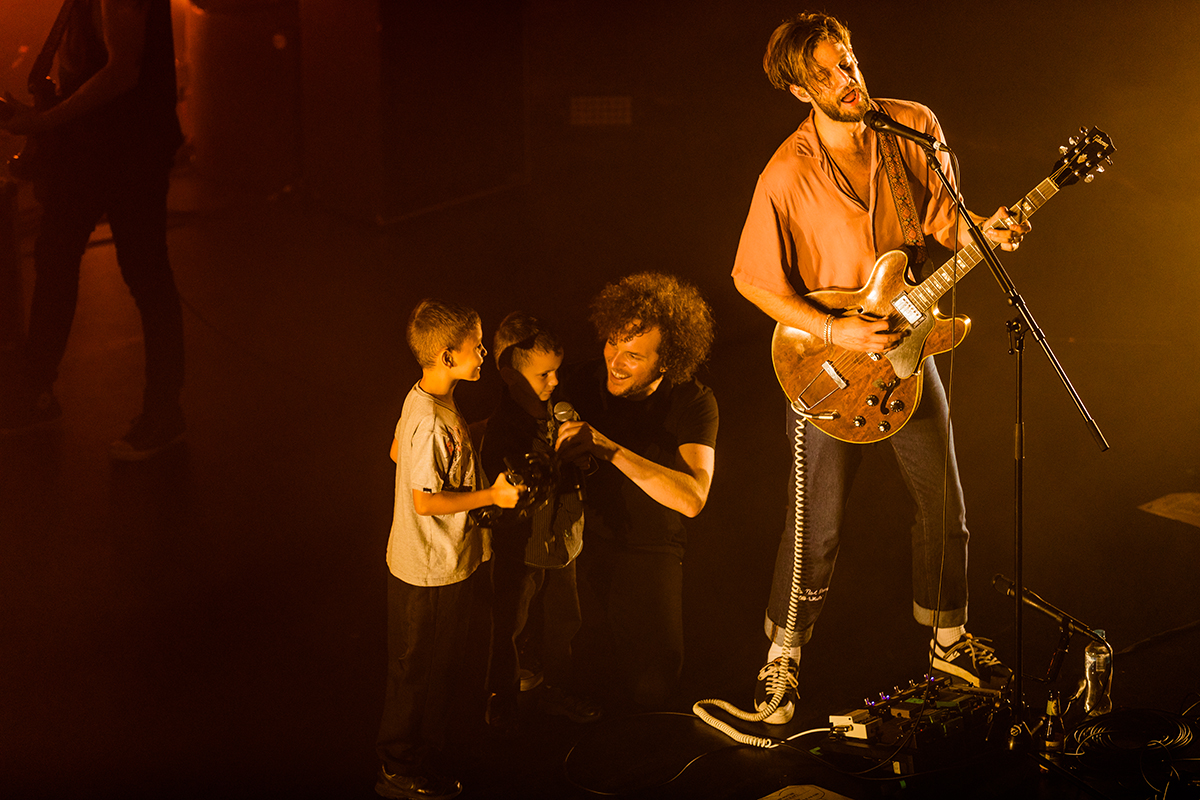 The showcasing of the Territory's musical talent continued with Stevie Jean's return to the stage for a powerful, goose-bumps performance of "Never Ever". She is an amazing singer, and to hear her perform this well-loved hit demonstrated, again, the magic of her voice.
The set concluded with "Hoops", but the crowd were now at fever pitch, and got their encore. Sam returned, solo, with "Lay it down" before everyone – The Rubens, Little May and Stevie Jean – were back for a booty-shaking finale with "Million Man".
It was a brilliant end to our night, and to The Rubens' LO LA RU tour.
Elliot Margin, keyboardist, had spoken to the NT events newspaper, Off the Leash, about the band finishing their tour in Darwin, saying "Audiences outside of major cities always bring added energy … not getting as many bands coming through means they're more ready to let loose". Pretty sure Elliot's point was proven on Saturday night.
Sensational support acts: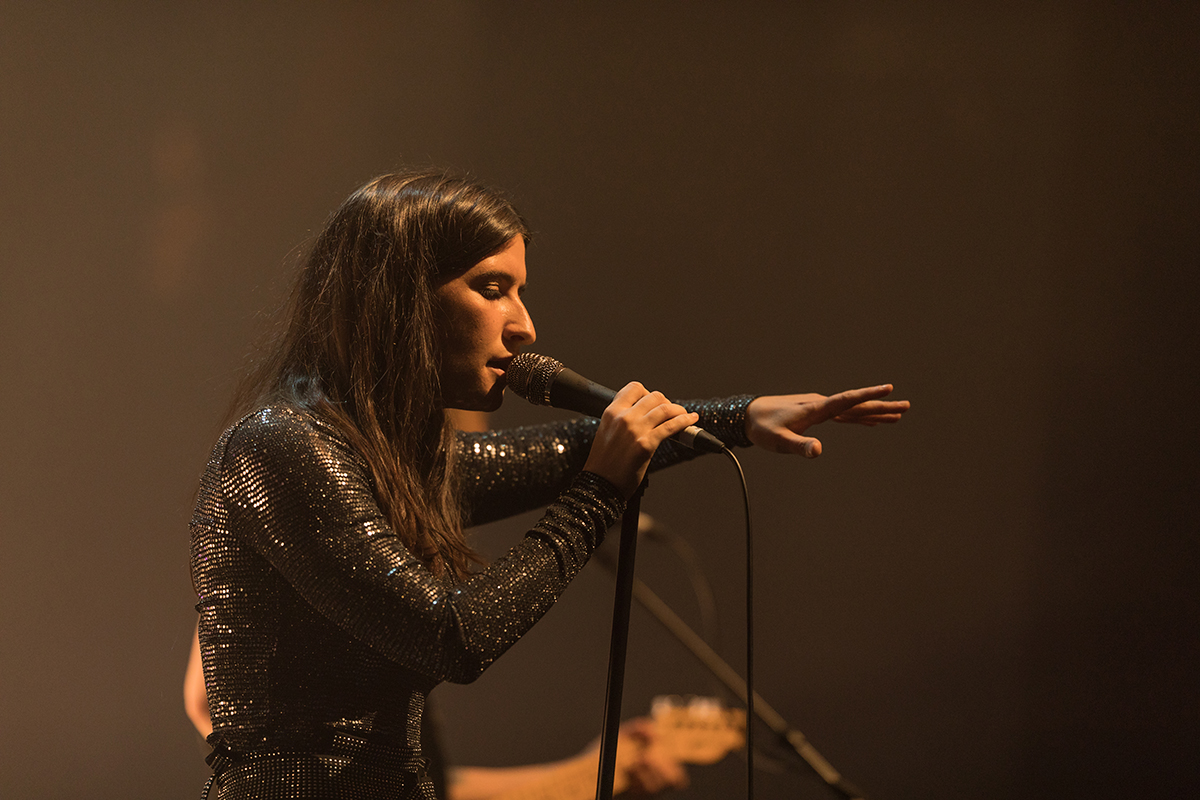 Stevie Jean, Triple J's 2017 Unearthed High finalist, was the first support act for the gig. With her strong, soaring, soulful voice she warmed up her home-crowd audience with humour, conversations and a passionate performance. Look out for her interstate tour dates – she's brilliant.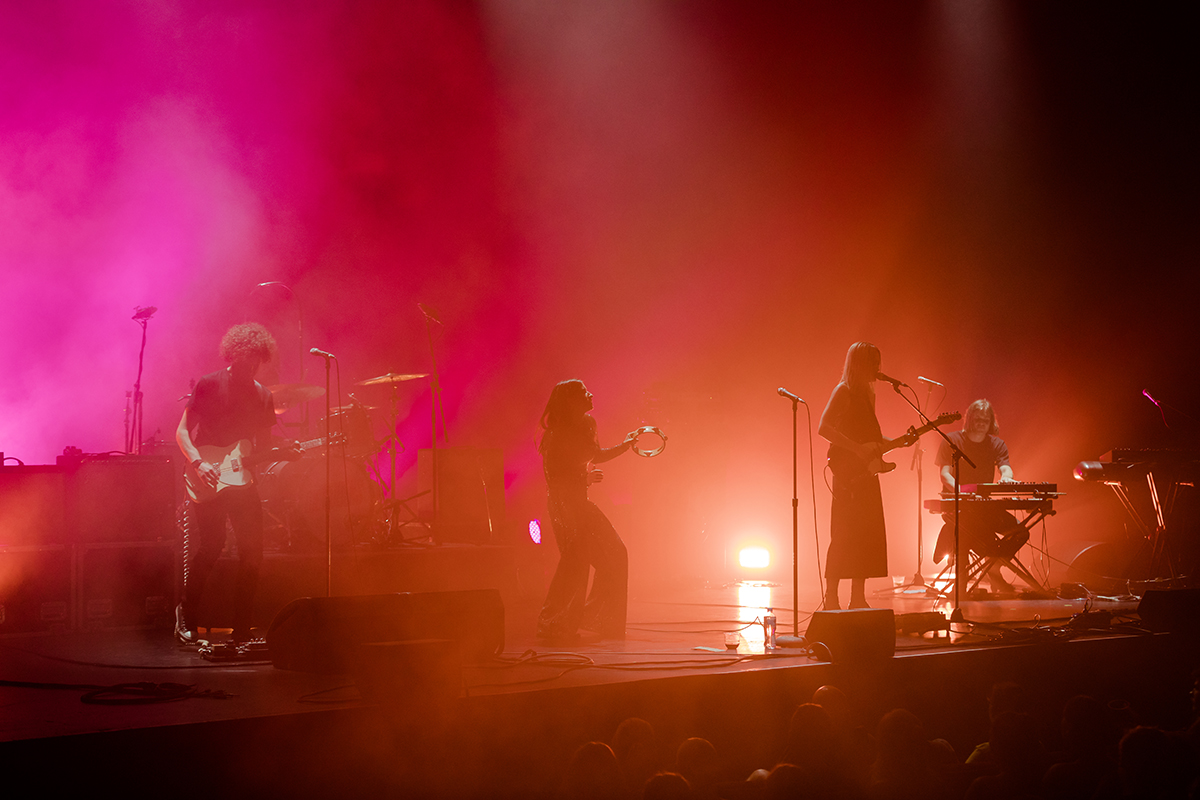 Little May (Liz Drummond, Hannah Field and support) were the second support act, having toured with The Rubens over the past six weeks. It was their first gig in Darwin, and they let us know early into the set that it was "a bit of a different vibe" when playing to a seated audience … It was a bit of an odd sensation for the audience too, and it was impossible to stay seated for their newest release, "Lover". Little May have been missing-in-action for a while but their new album will be out next year. Make sure to catch them at Falls Festival (Lorne and Byron Bay).
Please follow and like us:
About Post Author