Gig Review: Spacey Jane, Forum Theatre, Melbourne, Wednesday, 24 August 2022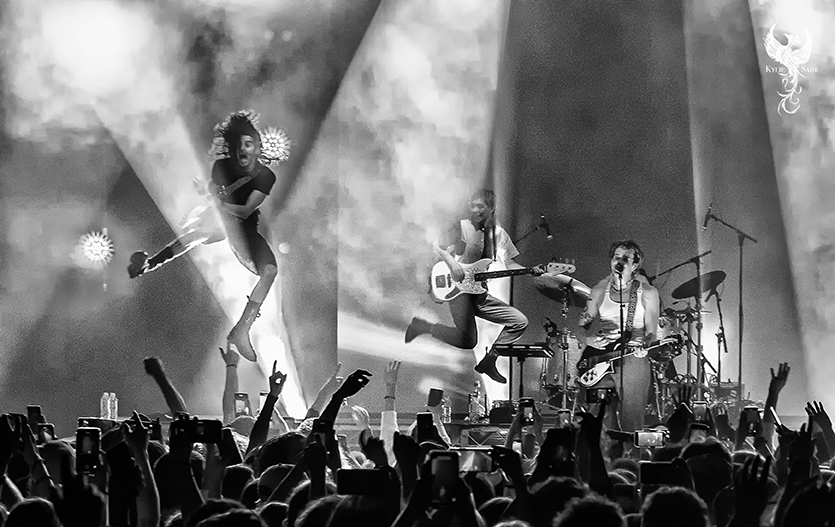 Tonight saw headliners Spacey Jane playing to pack crowd at Melbourne's iconic Forum Theatre.
On the back of their newly released album 'Here Comes Everybody', Spacey Jane have been playing shows around the country to non stop praise. Known for their energetic performances, the band have been touring heavily since May with stops in the UK, Europe and now back home in Australia for a brief stint. But not for long; they jump on the tour wagon again, but this time a 24 date tour of North America, starting in October.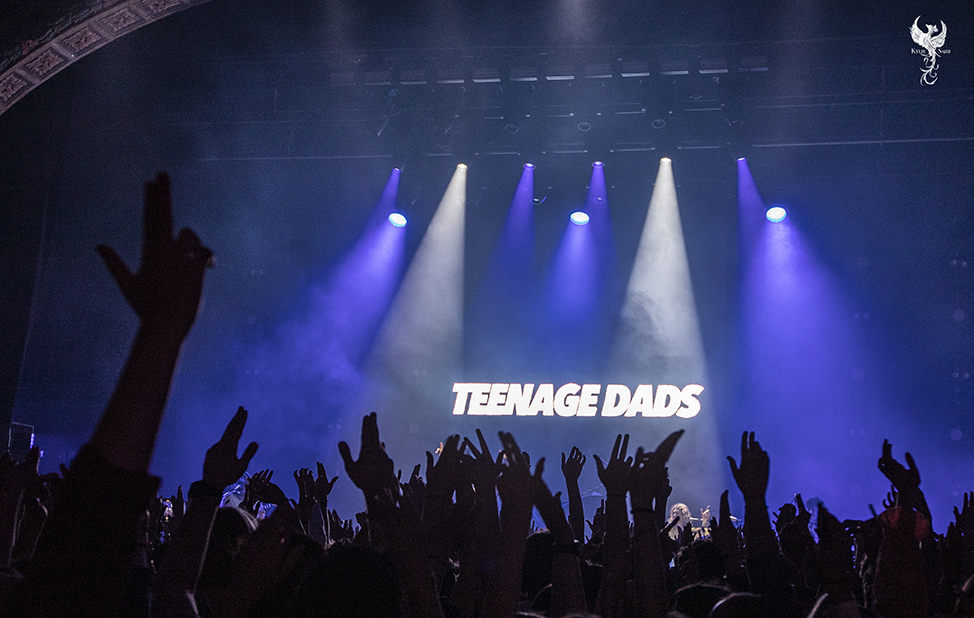 First off the block this evening and at the early start time of 6.30pm (assuming for the 'all ages' crowd) were Teenage Dads. Getting the growing crowd ready for the night ahead, they smashed it out of the park. Clearly with a lot of fans in the packed crowd already, the screams from the punters and the photos with fans after their set, would have made them believe that their gig was superb and they would be right too. Honourable mention to their version of 'Postman Pat'. The crowd of the same vintage as Pat himself, throughly enjoyed their rendition as more screams ensued.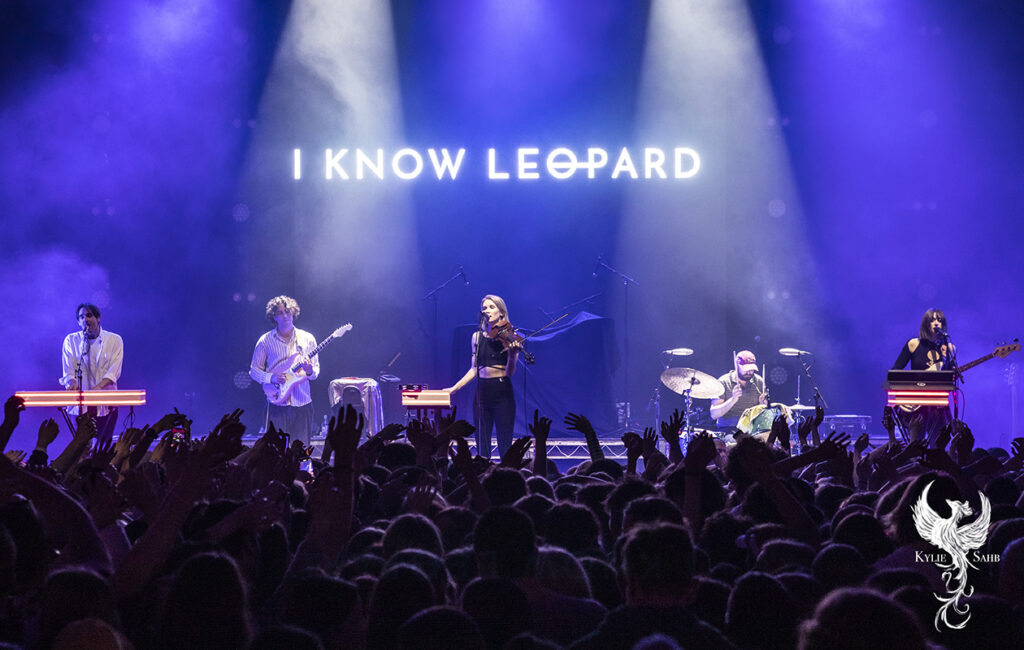 Next on the bill were the Sydney quintet I know Leopard. With strings, keys and thumping beats, they were well received from the crowd! The ecelctic mix of electronica, indie rock with a Celtic vibe thrown in, they played to their fans and no doubt they left the stage with many more.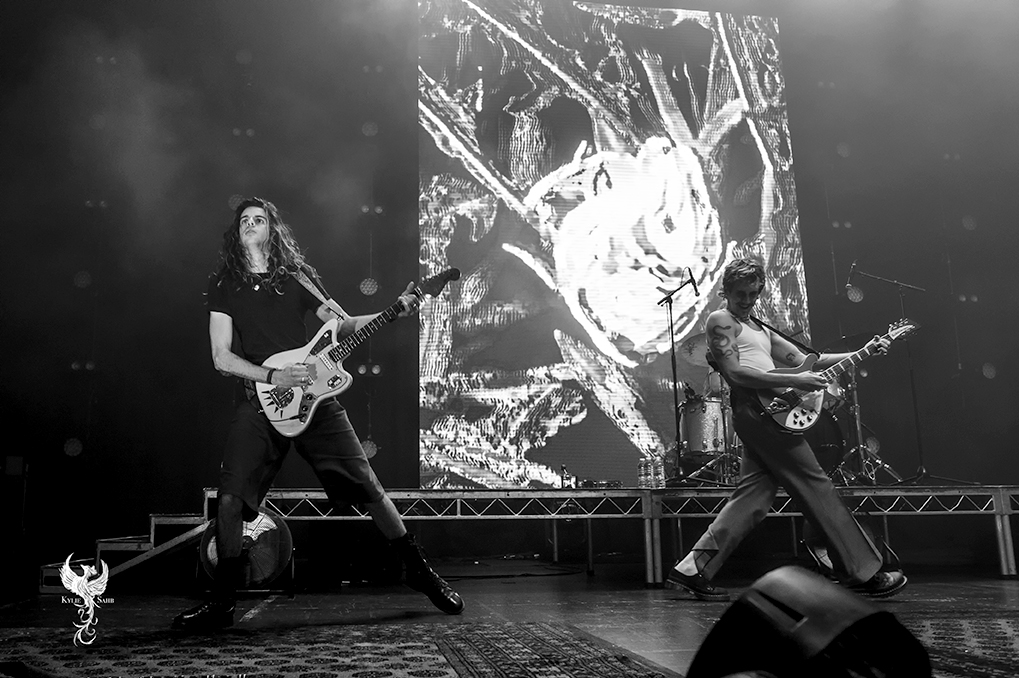 Finally, Spacey Jane sauntered on stage with the crowd erupting in ear screeching rapture. Starting the crowd with "Sitting Up" and "Skin", it was a beautiful tribute to stop the show and pay respects to the indigenous elders of past, present and future and acknowledged the land we were on. Straight back into their garage rock set, that comprised of songs from their back catalogue such as 'Sawteeth', 'Weightless', 'Booster Seat' and 'Feeding the Family' but also performing songs off their new LP 'Pulling Through', 'Its been a Long Day' and 'Yet'. Their set seemed to fly by in super speed. The band were tight and didn't show any signs of slowing, giving everything they had plus some. Kudos to guitarist Ashton Hardman-Le Cornu whose energy was sublime to witness. All good things must come to end though and after a super quick break, they came back on stage and finished the night with 'Headcold', and 'Lots of Nothing'.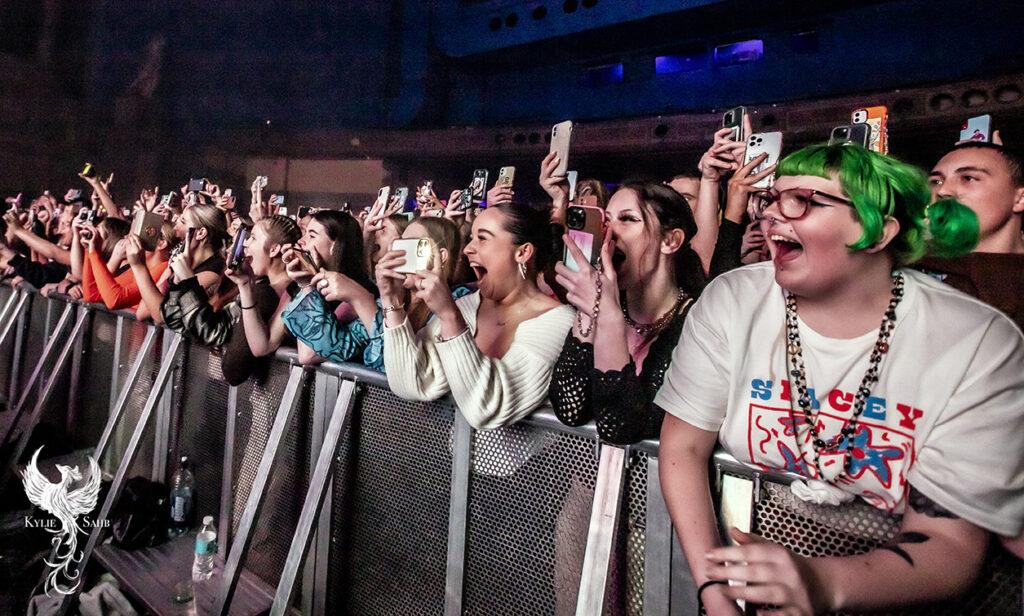 Spacey Jane are a great live band, not just for their superb musicality and their showmanship, but for the euphoric feeling that was seen throughout the crowd tonight; this is priceless and what live music is about. Seeing the huge smiles permeate from the punters, is the reason why so many love this band and just adore live music in general. There is something about music, that has no boundaries- it doesn't discriminate, it doesn't matter what colour or creed you are and Spacey Jane reflected that tonight. The crowd was here to appreciate all that is Spacey Jane and in unison they came in droves to lap up this feeling, if only for a few hours. All three bands tonight gave everyone permission to just feel the joy. This … This is the pure joy that music gives us and that we know and love so well. Touche' Spacey Jane.. Touche'.
Please follow and like us:
About Post Author