Gig Review: Something For Kate, The Forum, Melbourne, Tuesday 8 March 2022
Echolalia X The Modern Medieval Tour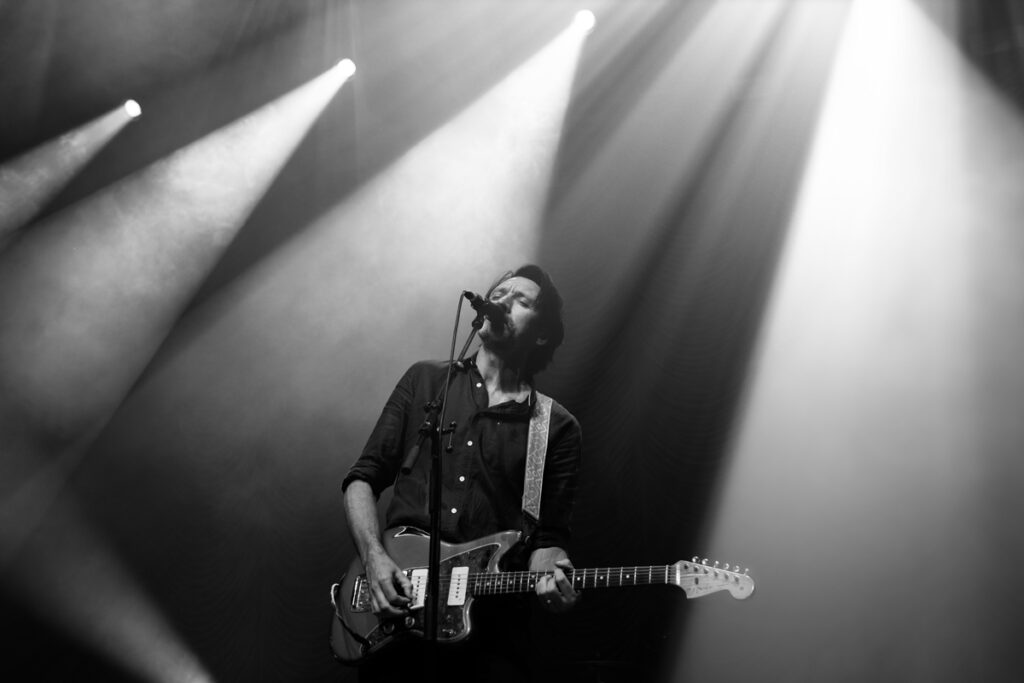 Melbourne trio, Something For Kate are currently on the first national headline tour in four years – the Echolalia x The Modern Medieval tour. The group consisting of Paul Dempsey, Stephanie Ashworth and Clint Hyndman, are performing two special sets per show giving punters extra value for their hard earned covid confined cash, and last night Melbourne's Forum Theatre were treated to a special event as they kick of their latest tour.
There was an air of anticipation as we've been hanging to get out to some shows again, but you could tell that punters didn't really know what to expect. The Forum was set up for a seated show at slightly limited capacity.
Once the band strolled out on stage and kicked straight into 'Stunt Show', all felt right with the world again. The mood was very relaxed as the band made their way through Echolalia in full. Dempsey would joke about this set not bringing any surprises as they made their way through the beloved albums track list in order. He even introduced a few of the songs as "The next one off the album".
All tracks received a great reception, but you could get a sense that the punters would've loved to be up and about and not confined to their seats. Dempsey commented on the 'vibe' of the show a few times. Saying that i't's ok that its a chill show given that it's on a Tuesday night', even saying that it had a bit of a Moonlight Cinema vibe to it.
There was a brief break in between the two sets. Enough time for the punters to get up, get a drink and stretch the legs a little.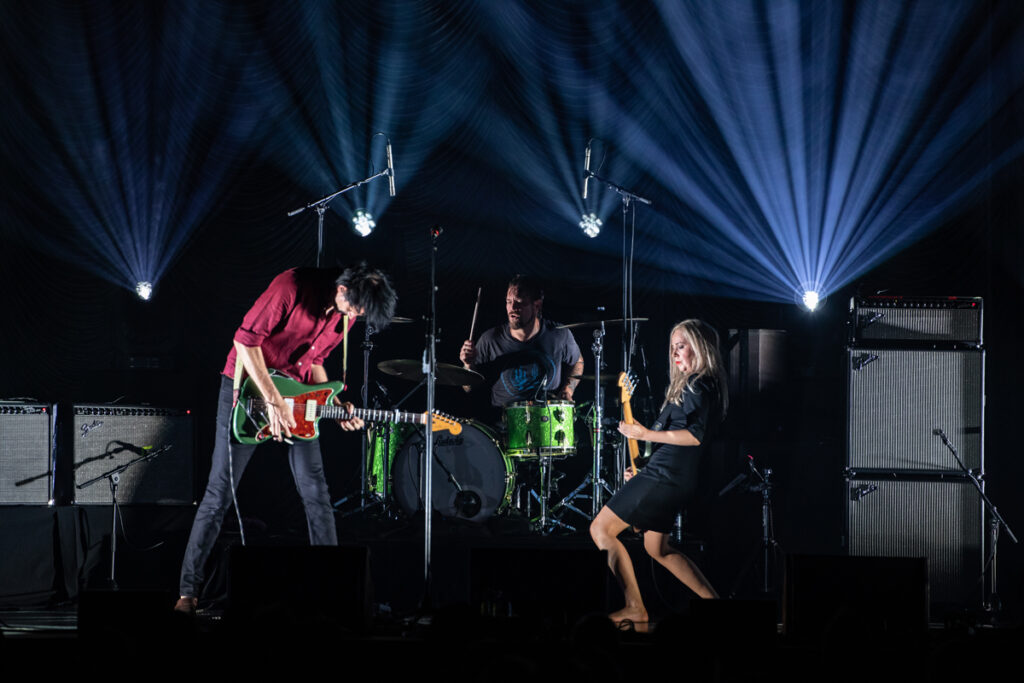 The band then returned to the stage to share a set that would include a few tunes from the new album and some old favourites. Dempsey gave the crowd permission to stand just before they played probably their most mellow song of the night. Everyone stayed seated, but you could tell there were people itching to get up. Then a cover of David Bowie's 'Heroes' was very well received. As the band busted out the opening chords of their last song for the night, 'Captain', the crowd couldn't contain themselves anymore and everyone was up. It was a big and fitting end to the evening.
If you needed a show to ease you back into this whole communal music experience, this was the one for you. Something For Kate gave us a warm, musical, socially distanced hug and I think we all felt better for it.
Set list
Set one:
Echolalia album in full
Set two:
Waste our breath
Situation room
Come back before I come back to my senses
All the great minds
Fireball at the end of everything
Letter to the editor
Down the garden path
Supercomputer
I will defeat you
Heroes (Bowie cover)
Captain (Million miles an hour)
Please follow and like us:
About Post Author