Gig Review: Screaming Jets, The Corner Hotel, Melbourne, 22 December 2018
There is one thing about Aussie Rock. It sets memories. Those Aussie classics become songs in the soundtrack to our lives. It is pure memory making good old hard rock 'n roll. The first time I saw Screaming Jets, I was about 20 years old, and I was in a little venue in Adelaide and I have never forgotten that concert, or so I thought. I clearly have forgotten about Dave Gleeson as a one of the best frontman around, and for that, I now have FOMO (fear of missing out).
Being in this industry, I am extremely fortunate to have seen many gigs throughout my working years. I have seen and photographed legends such as Robert Plant, Korn, Madonna right through to Aussie favourites Jimmy Barnes and Ian Moss. But after last night, I need to add Screaming Jets to that list of favourites and legends.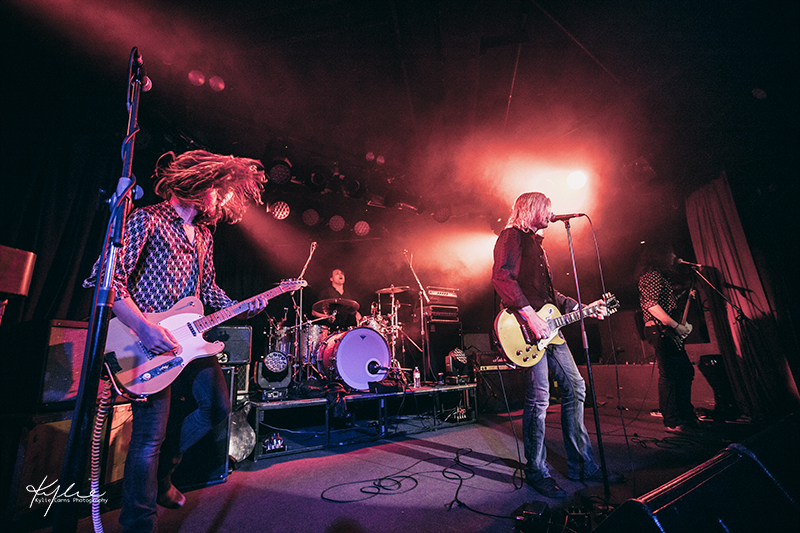 The Corner Hotel last night was filled up with true fans and a few that came along for the ride and what a ride it was. Starting off last night and certainly getting the crowd going with one of my favourite Melbourne bands were Palace of the King. Now, normally I would say that Palace of The King are always the showstoppers and should be headliners, but not tonight. And the only reason is cause Screaming Jets bought it so much last night, that the Palace of the King were the support. It pains me to say that too. If you haven't seen or heard Palace of the King, get on to it. If you like your rock with a side serve of funk, this is the band for you. Imagine Led Zeppelin drinking dirty bourbon with funked up Ted Nugent and you have Palace of the King. I really hope I get to see a headlining tour from them one day soon.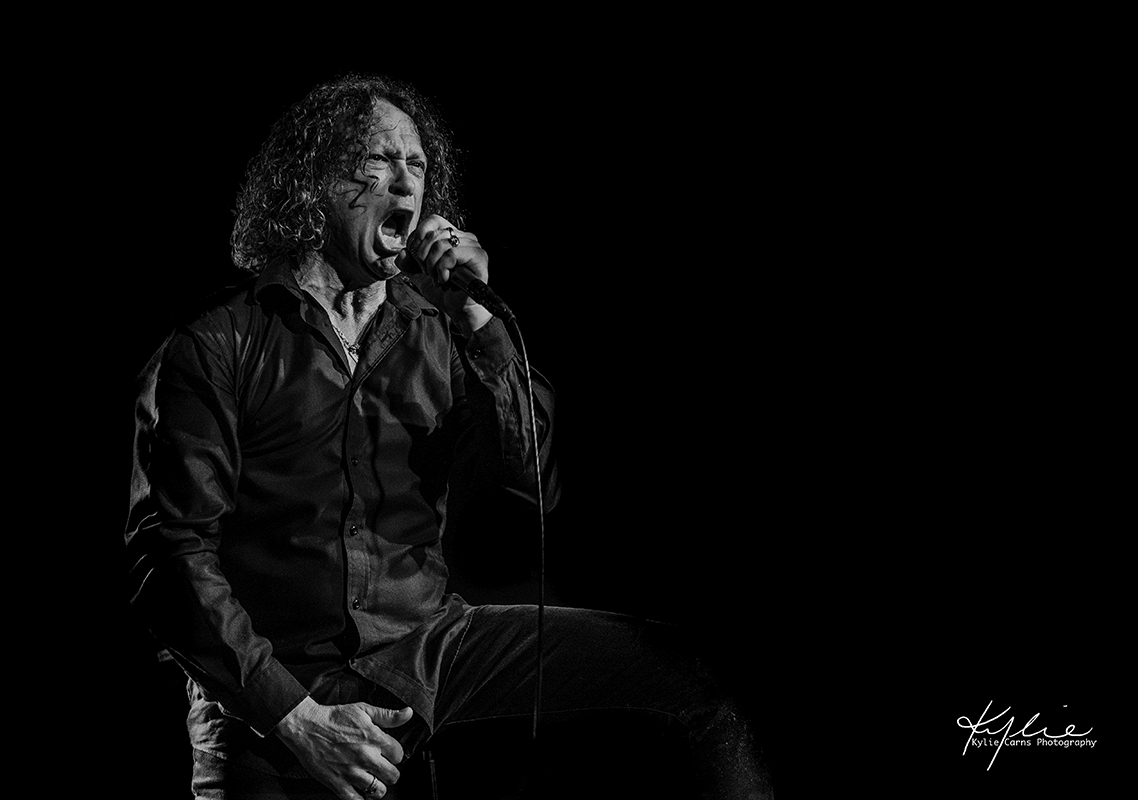 Screaming Jets came on right on time, and from the moment that they got on stage, they gave it all. Frontman Dave Gleeson was his filthily sexual innuendo filled self and it was fun and entertaining. . But all jokes aside, can this man still sing. His voice is still crisp and strong and with more power in the chords than I remember. I had seen Gleeson recently fronting The Angels, but he was like he was the well behaved nephew, but tonight in his band, he let it loose. The band was superb. Playing a variety of their covers from their latest album "Gotcha Covered" , a stand out for me was Paul Kelly's "Darlin it Hurts" but saying this, I could not fault any songs they played tonight.
Getting the crowd involved with their "Circle of Love", Gleeson picked punters from the audience to get up on stage to spin the wheel for their chance to win prizes and pick the next song up. The crowd loved it. Gleeson, if he hadn't already, had the crowd eating out of the palm of his hand. Punters left the stage with a t-shirt and a hug and huge cheers from the well behaved crowd.
As a Christmas "not so much surprise as it was released on their facebook page' Treat, Baby Animals guitarist Dave Leslie got on stage and just when you thought it couldn't get much louder it did. Playing the Stevie Wright tune "Guitar Band". The calibre of the musicians on stage were second to none and some of the finest in this country. But what made last night so spectacular, you could tell these guys were having fun.
The Screaming Jets played a variety of classic covers, but also many of their own classics, from Helping Hand, Better, FRC and of course Shivers. Ending the night with Johnny Cash' Folson Prison Blues, and Neil Young's Rockin In the Free World, this will go down as in one of my top 5 gigs of the year. Screaming Jets, you brought it last night and left absolutely nothing on that stage and for that, Melbourne thanks you.
Please follow and like us:
About Post Author