Gig Review: Screaming Jets- Dirty 30's Tour, 170 Russell, Melbourne, Friday 24 May 2019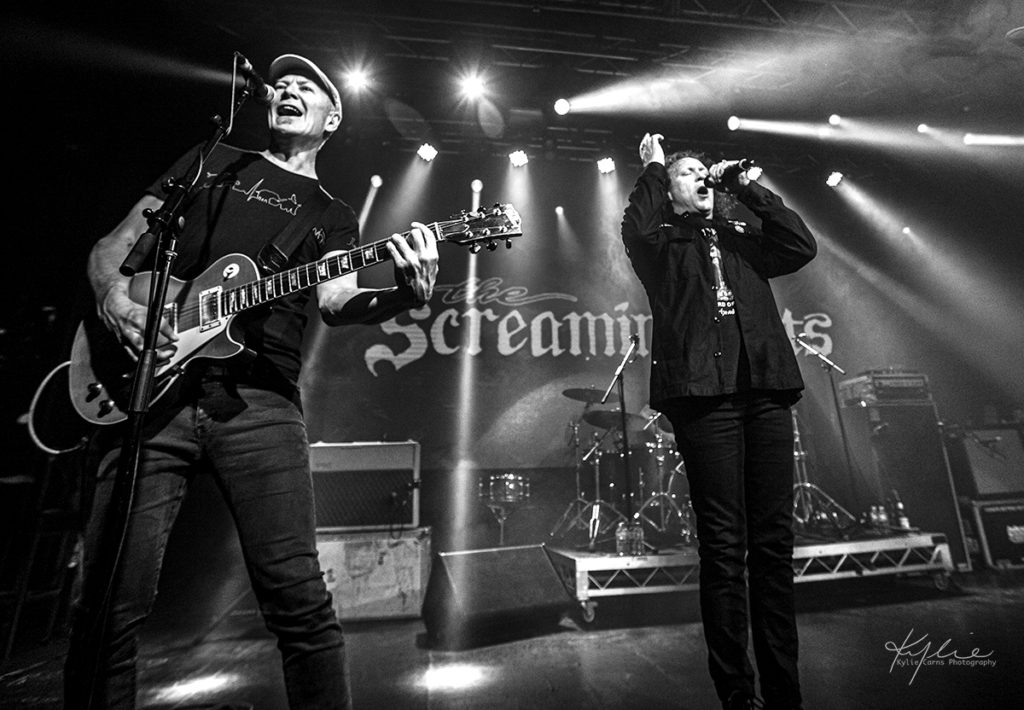 When I think back 30 years ago, I think of an awkward pimply teenager who never knew where she belonged. But put on a cassette and I was the biggest rockstar . Singing into a hairbrush to an imaginary stadium filled crowd, I ruled the music world and The Screaming Jets took me there. They were on high rotation and I even tried to tape the radio when their songs came on. If you know what I am talking about, you can appreciate how skilful it was to start and stop taping at the right time before the radio DJ started talking. But, there was nothing like seeing one of your favourites live. The Screaming Jets were one of the first bands I saw and paid for with my own hard earned money when I was barely legal. When smoking was permitted in hotels and paper licences got you in (especially great if you were underage). Fast forward 30 years and my love for the Jets are still there. I'm loving the bands that are now doing anniversary tours. From The Angels through to the Screaming Jets, I get to see all my favourites live again . Whilst I might not be jumping in the mosh pit anymore, my heart is still filled with much musical love and last night was no exception.
The thing that gets better with age, are The Screaming Jets. Currently on their Dirty 30's Anniversary tour around Australia, last night they took up residence at 17O Russell to a room filled to the brim with diehard Jets fans. All ages were represented, but the majority being the children of the 60's and 70's, reliving their youth, albeit wider mid-drifts and less hair.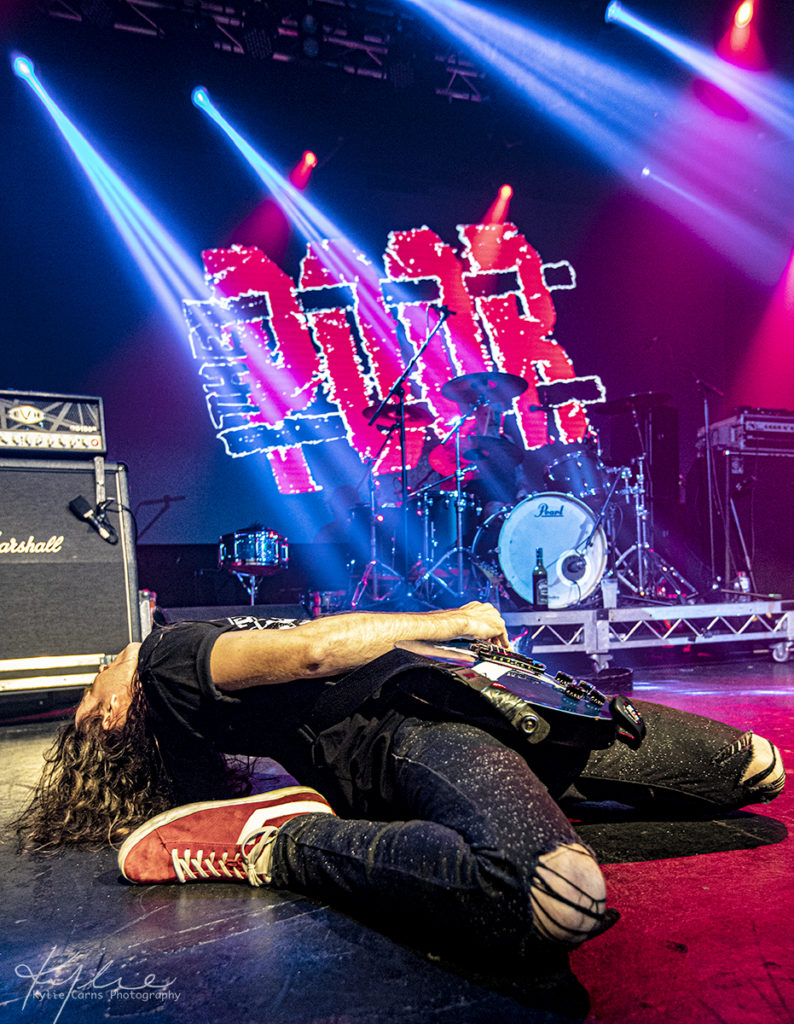 Supporting The Jets were The Poor who certainly had many fans in the crowd and proved they knew how to get the crowd raring to go. Such a high energy band that definitely deserve their own headlining tour, but definitely earned their spot on tonight's bill.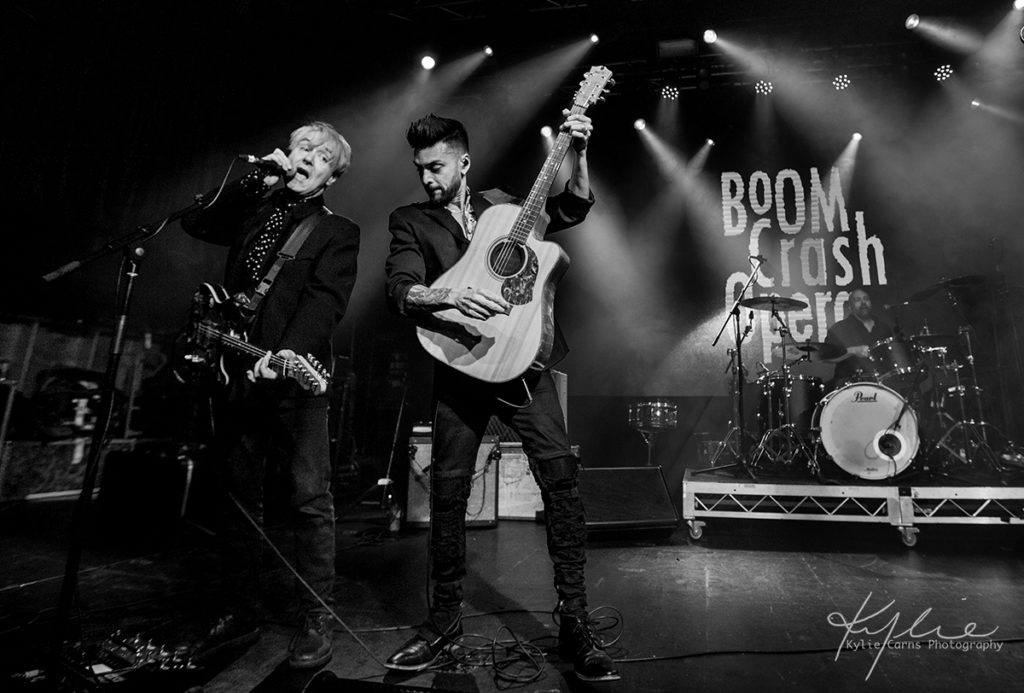 Next up were Boom Crash Opera. Yet another legendary band that are doing the rounds again on the live music circuit and another band that audiences have welcomed with open arms. Playing for an hour, they managed to squeeze in their popular tunes (and a new release thrown in) finishing their energetic set with their most popular hit "Onion Skin" Special mention goes to guitarist Peter Farnan who must have the hardest head in the industry by surviving the continual beating to the head with his guitar. Fortunately, his guitar is a well worn six string sound machine, which has endured many beatings by the look of it. A thoroughly entertaining set.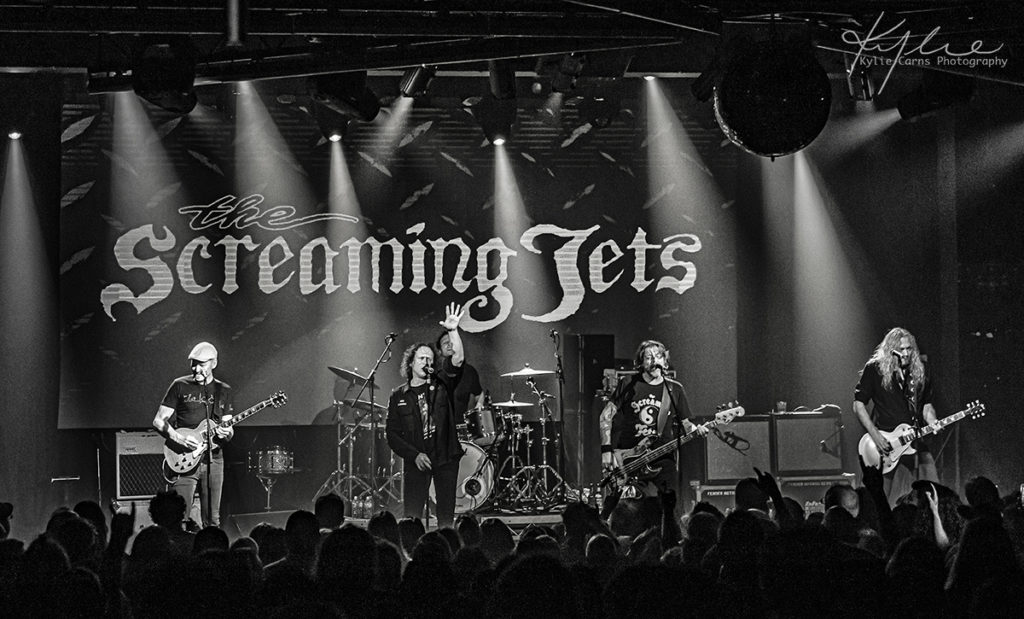 After a short break, The Screaming Jets swaggered on stage to cheers and whistles. Dave Gleeson welcomed the crowd, and seemed very mellow, but ready to get into their usual high energy performance. The thing I love about watching the Jets live, is the crowd interaction. 30 years is such a long time in this industry and having a tour such as this, allows their fans to relive their youth, to still enjoy their music and give most of us a night off of being parents and lets us pretend we are still young. Bands such as the Jets interact so much with the crowd, that you can't help but be entertained. Mix in the ripper set of classic tunes, certainly adds to the magic that is the Jets. This is why they are still going after 30 years.
The acoustic set was a clear stand out for me. Hearing 'Shivers' in a set that seem to convert to a very intimate setting despite the packed house was magnificent. Add this to the constant projection of photos from the past 30 years on the huge screen behind the band, just added to this amazing production.
There is something about the Jets that I will never tire of. Add the immaculate line up of talent, one of Australia's best frontman and a list of iconic hits from my youth, you have one of the most entertaining bands around today (and yesterday). Thank you Jets for making me feel like a giddy teenager again, even for just one night. Whilst I no longer have to press record and play simultaneously on my tape recorder, I may secretly pick up a hairbrush later and sing my heart out to 'Better'
Please follow and like us:
About Post Author