Gig Review: Scott Darlow and Taylor Sheridan, Birds Basement, Friday 21 May 2021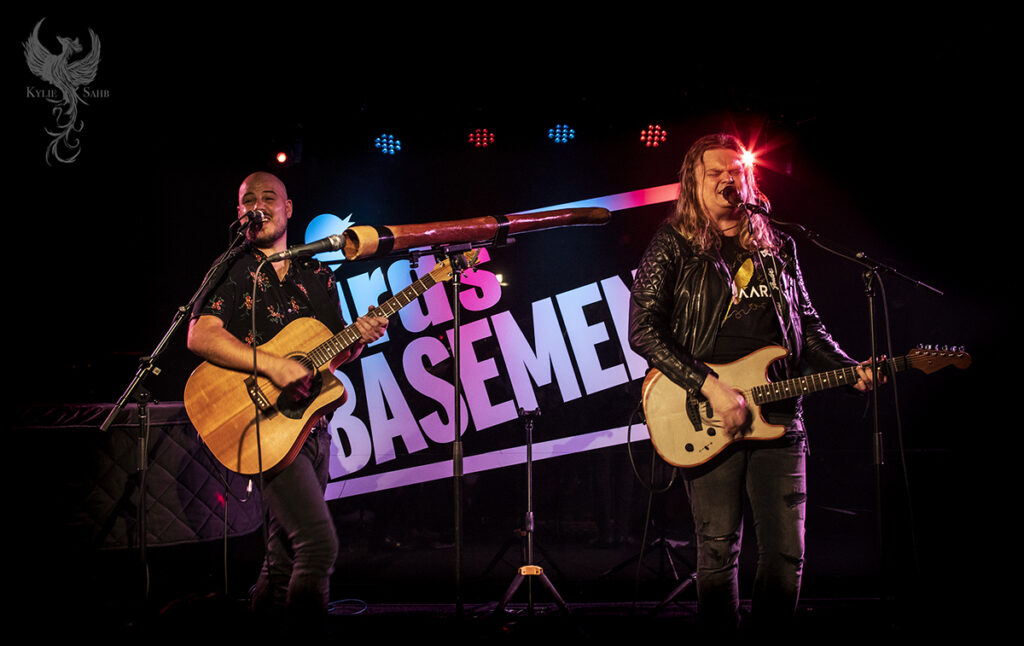 The Dynamic Duo: The equally talented musicians that are Scott Darlow and Taylor Sheridan, thoroughly entertained the crowd at Bird's Basement on Friday night.
The co-headliners, Sheridan and Darlow, certainly played the intimate crowd at Birds Basement.
First on stage was Sheridan, who never fails to entertain a crowd, not only with his quick witted banter, but the pure passion for his craft that oozes out with every note he sings. A pure delight to watch perform and one of those artists where you question why he has not been signed yet to one of the big labels. One thing you do get from a Sheridan gig, is that you can see that he is always so genuinely excited to be on stage and you can see that it is home for him. One of Australia's underrated talents to date.
When Darlow comes on stage, you know you are going to be thoroughly entertained. Tears from laughing so hard at his anecdotes and stories from his time in the music industry, tears from his passionate story telling of our Indigenous history and a good soul humbling hug from his talent that is let loose on an acoustic Fender and Yidaki. Sometimes you question if a Darlow show is a comedy gig or you are there for the music. But seriously? Why cant we have both? Either way, Darlow has a unique way of getting the crowd really involved no matter how big the audience. It is always a delight to see Darlow perform and a performance that is always so entertaining.
To have such amazing local talent on stage is certainly a treat for us in Melbourne and we are making sure that we embrace and support all in the industry after a shocking lock down period. Tonight's performances really show us that Melbourne's musicians are world class.
To see more shows please visit :
https://www.facebook.com/darlowscott
http://www.taylorsheridan.com.au
Please follow and like us:
About Post Author