Gig Review: Red Hot Summer, Bendigo, 23 February 2019
The Red Hot Summer tour continued its reign in summer festivals today, this time laying its high voltage line up at Bendigo Racecourse. Featuring an array of Australian legends as well as female rocker icon Suzi Quatro, it certainly was an unreal line up.
Kicking off the glorious 30 degree day, were Moving Pictures who were newcomers to the summer festival line up but the seasoned performers were well suited for the demographic of the sold out crowd. Playing a variety of their hits, but ending off with their Aussie classic 'What About Me' proved to be a crowd winner.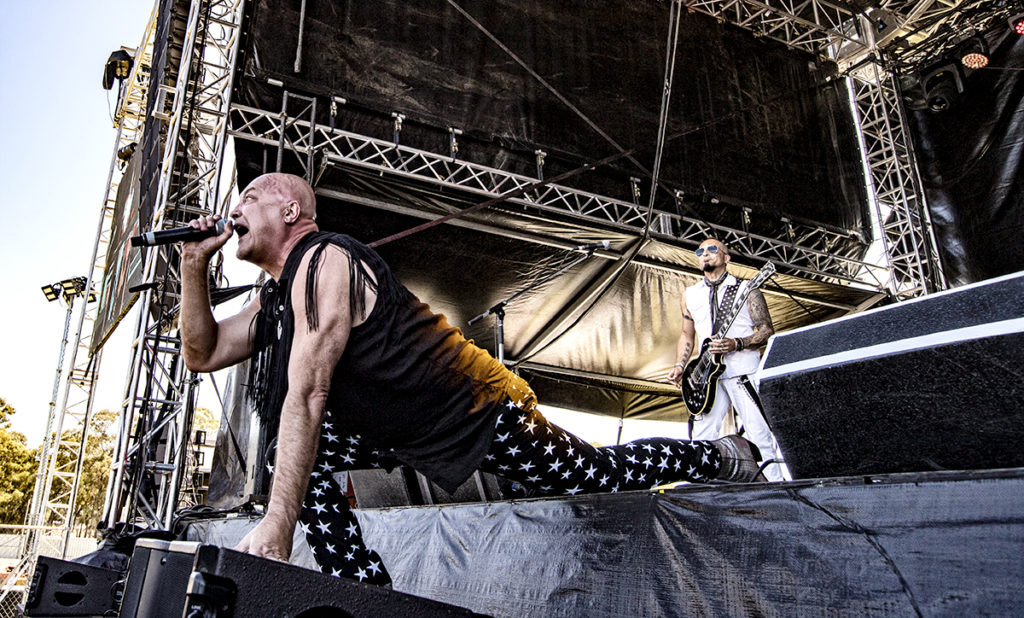 Following were Australia's most underrated band 'Chocolate Starfish'. Front man Adam Thompson certainly entertains the crowd getting right down with the front crowd at the barriers. How this band has not seen more headlining gigs is a mystery. I always love seeing Chocolate Starfish and today was no exception. Just seeing them alone was worth the two hour drive from Melbourne. I'm certainly looking forward to their Bohemian Rhapsody performance later in the year.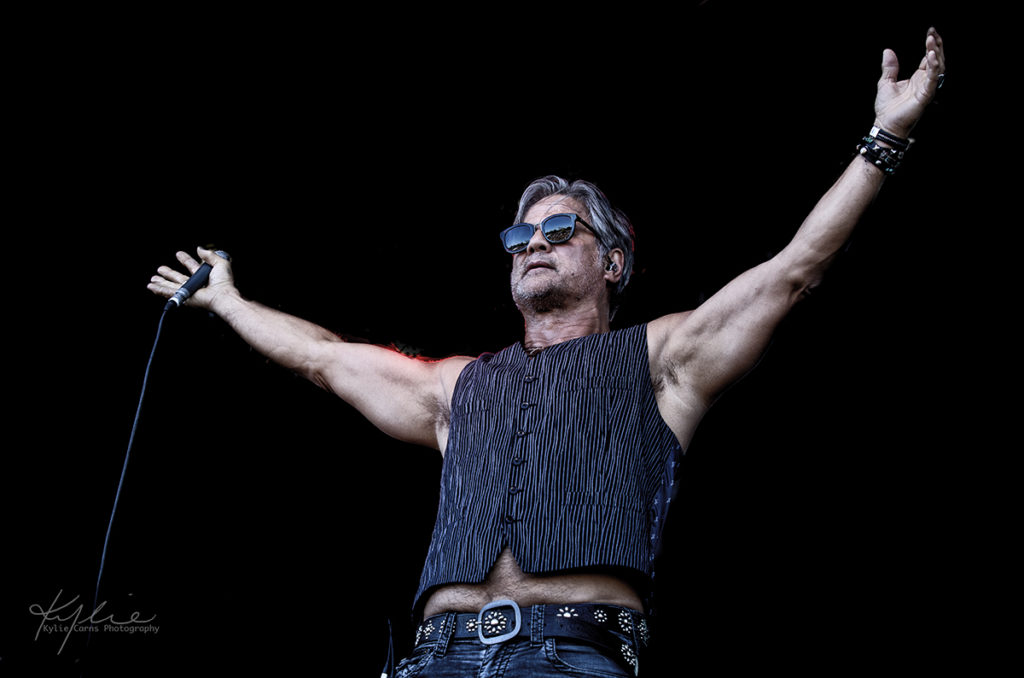 Jon Stevens rocked the stage as third on the bill. When you see the females beelining to the front, you can be assured that Stevens is about to play. Playing hits from Noiseworks and INXS, Stevens voice was in superb condition and his heavy touring schedule of late has not altered it in any way. Stevens is always supported by a tight and talented band and today was no exception. Stevens is always a great drawcard for any festival and today he didn't disappoint.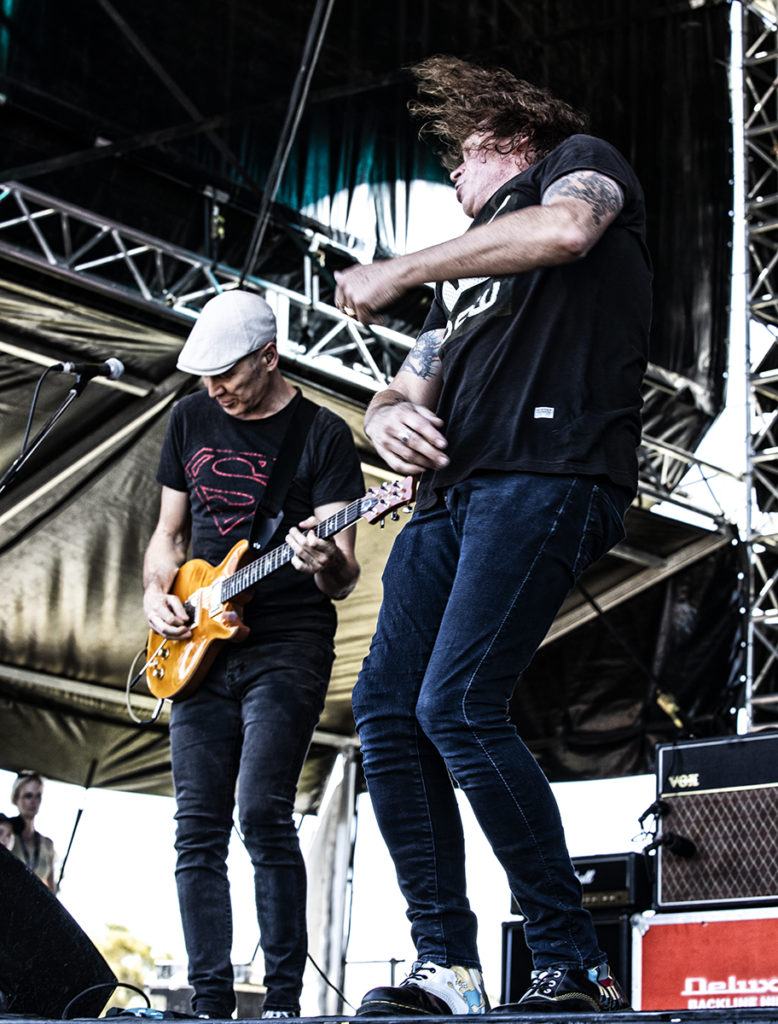 Screaming Jets were next on stage and still to this day, I have never seen a bad performance from them. Dave Gleeson's stage antics always manage to win over the crowd from the first chord played. Coming off their latest tour, The Screaming Jets were sounding like a finely tuned engine and harmonies were superb. They are still one of Australia's beloved acts and are always such an entertaining act to watch and are never a disappointment .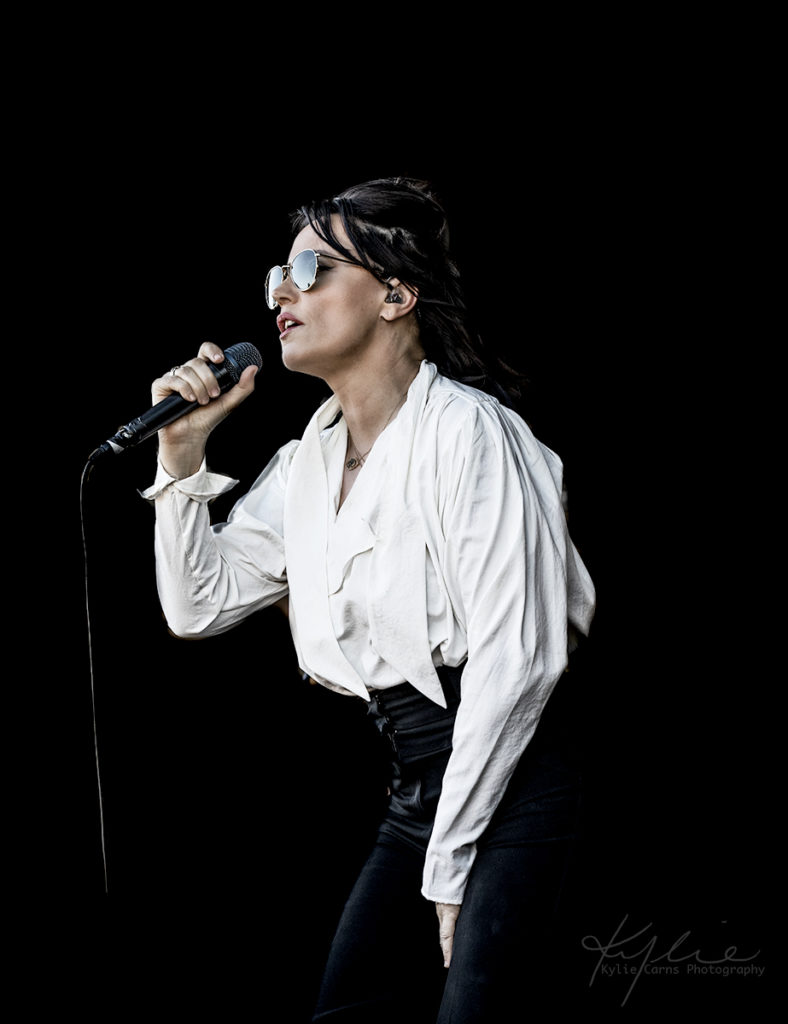 Following the Jets, were Baby Animals, fronted by everyone's secret crush Suze Demarchi. Rocking the stage with her mustard fender, the immaculately dressed Demarchi, lead one of Australia's favourite bands of all time. This band has seen such longevity in the music industry and if today's performance was anything to go on, they will be here for many more years to come. Playing hits from over the decades, the crowd sang every word and loved the swagger of the band, but in particular front women Demarchi. The only disappointing mention was that their set just was not long enough. Thankfully they are touring later this year, so we can see them in their full glory and not just a brief 'sample' of their amazing show.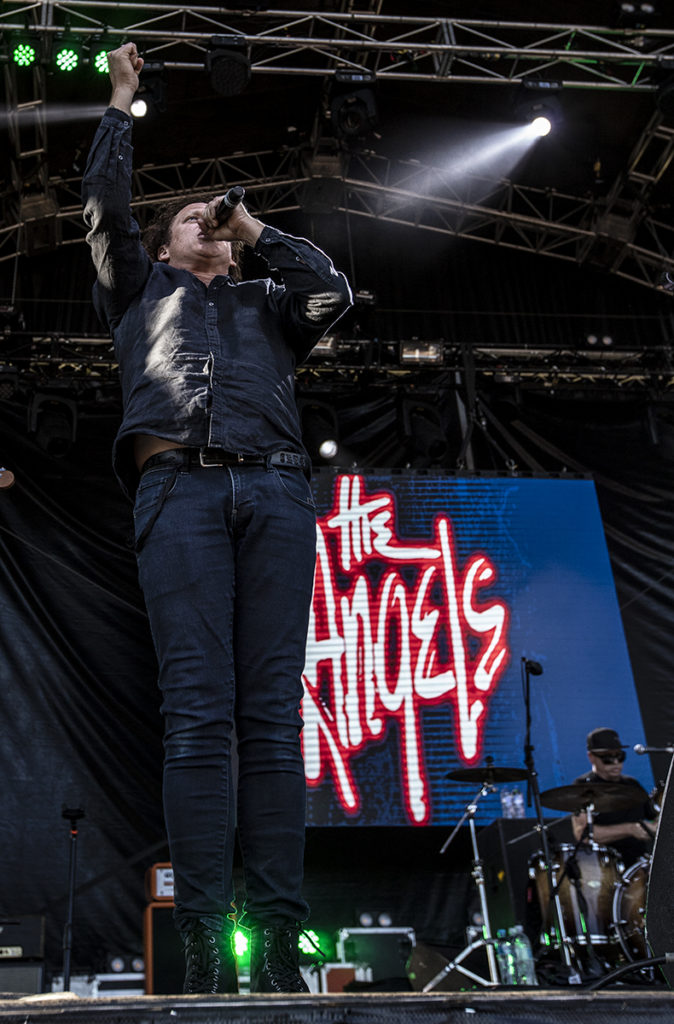 Dave Gleeson certainly earned his stripes today when he came on again fronting The Angels, which were up next and the headliner for the Australian line up. Never a dull moment on stage, Gleeson is a great replacement for The Doc. The crowd loved The Angels and it's always great to see them perform! Playing hits from their extensive catalogue and crowd favourite 'Am I Ever Gonna See Your Face Again?', it was bittersweet to see these guys leave the stage. I have such fondness for The Angels as they were on the bill to the first gig I saw. The Angels will always have a special place in my heart and its great that they can still rock with a new frontman, so we can still see their magic.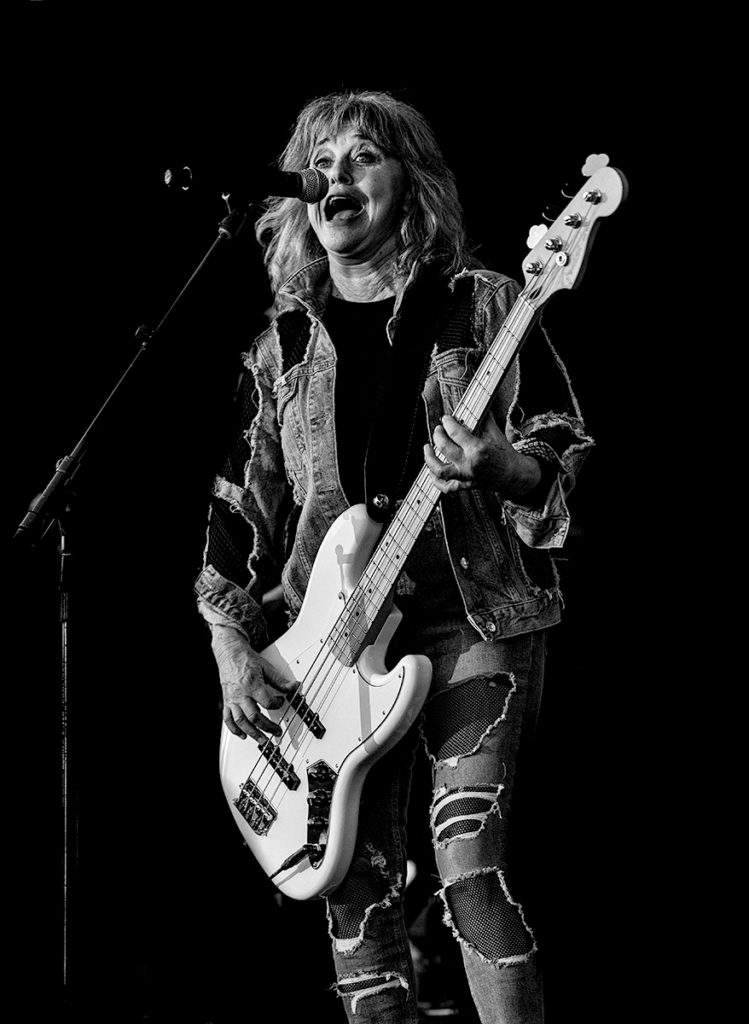 Headliner Suzi Quatro swaggered on stage with her trademark double denim clutching her four strings. The Hall of Fame legend was instantly hit with an adoring crowd who had waited all day in the sun to see this rock icon perform. The tiny bass player whose career has spanned over 50 years, was accustomed to taking ownership of the stage and just rocked it. The crowd was in awe and gravitated towards the standing room only section to be as close to Quatro as possible. Playing all her big hits and even bringing hard worker Dave Gleeson back on stage, Quatro certainly earned her headliner spot on today's bill. It was such an honour to be in the presence of such an iconic female rocker that broke all the rules and still has the ability to entertain after all these years.
The Red Hot Summer Tour is always a great day out. Merchandise, food and bar tents are always set up well and easy to get to. Facilities are always in great condition and well looked after. There is very little waiting time between acts and the line up is always of superb quality with acts that are seasoned entertainers and know how to entertain festival crowds. What more could you want for your dollar? Im sad, that this will be our last Red Hot Summer Tour as the season comes to a close and summer comes to an end in Australia.
Please follow and like us:
About Post Author