Gig Review: Pierce Brothers- 9 November, 2018- Forum Theatre, Melbourne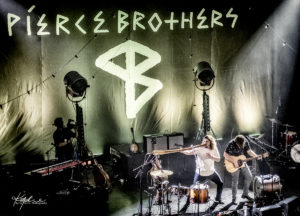 Exhilarating and energetic, The Pierce Brothers are set to take on the world. After returning home after supporting Tash Sultana and her global domination, the twins are set to make their own mark and performed at Melbourne's Iconic Forum Theatre Friday 9 November.
The Pierce Brothers would have to be one of the most exciting bands to see live. Their energy and musicianship is second to none. Performing in the hometown last night, The Pierce Brothers are only destined for more if last nights performance was anything to go on.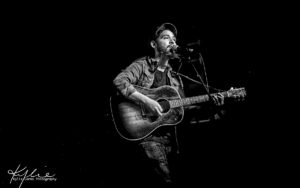 The Melbourne Twins were supported by the chilled and smooth tunes from Canadian/Japanese Garrett Kato. Alone on stage, Kato seemed genuinely grateful to be performing in such an iconic Melbourne venue. As the crowd grew, more cheers and support for the lone singer echoed across the floor. Playing his latest tunes and throwing in a bit of Springsteen, certainly won over the crowd.
It was then time for the Pierce Brothers to grace the stage. Walking on, they were hit by a wall of whistles, yells and cheers of the mixed age crowd and got straight to it. Playing a variety of instruments, watching the brothers is like watching a work out; the energy and enthusiasm that they have for their music is why these guys are gaining fans across the globe. Jack Pierce bounces all over the stage, picking up instruments such as guitar, bongos, didgeridoo , even playing his sticks on the security barrier just to top it all off. You cannot go to a Pierce Brother's gig and not find it entertaining. Each brother holds court equally and you can see that they feed off each other's energy, and the crowd laps it up, for they are just pawns in the brother's hands. When they are told to jump, they jump. When they are told to clap they clap. A throughly entertaining show transpired last night. From Gerrard Kato to The Pierce Brothers, you couldn't get more bang for you buck if you tried.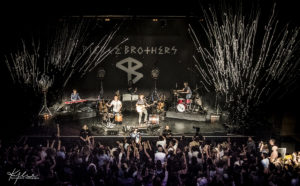 Music is such a joy. It doesn't matter what age, what background and even last night what disability you have, it joins people together. The Pierce Brothers are the masters of this joy. They left absolutely nothing on that stage, but they did leave smiles on the punters faces and hearts full to the brim with even more love for them by the end of the night
Please follow and like us:
About Post Author