Gig Review: King Parrot, Max Watts, Melbourne, Friday 9 July '21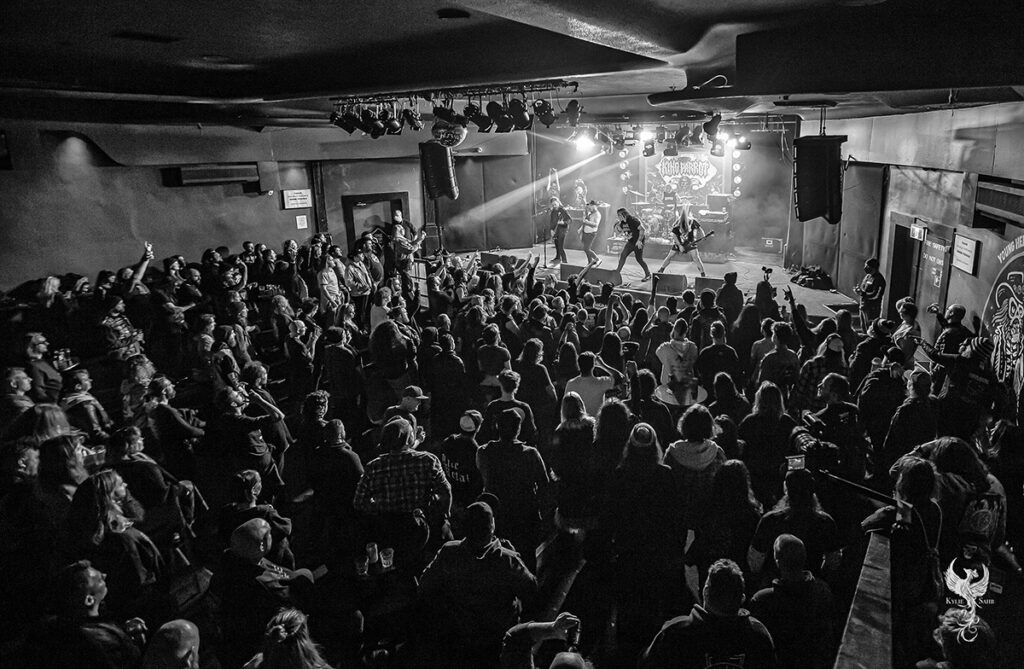 King Parrot's "10 Years Of The Grindin' Frashin' Punk Rock Wrecking Machine" tour ball-dosed its way through Max Watts in Melbourne on Friday night.
Supported by four hell raising bands, King Parrot certainly chose a super line up ensuring that the crowd was ready and waiting for this legendary debaucherous live act.
First on the bill were local band Choof, who blew the cobwebs off the Melbourne music scene tonight. Being first on the bill, the tight ball-tearing four-piece, certainly caught the attention of the early punters braving Melbourne's almost freezing night. Whilst a quick set, they left nothing on stage but did leave the crowd wanting more. What a great start to the night.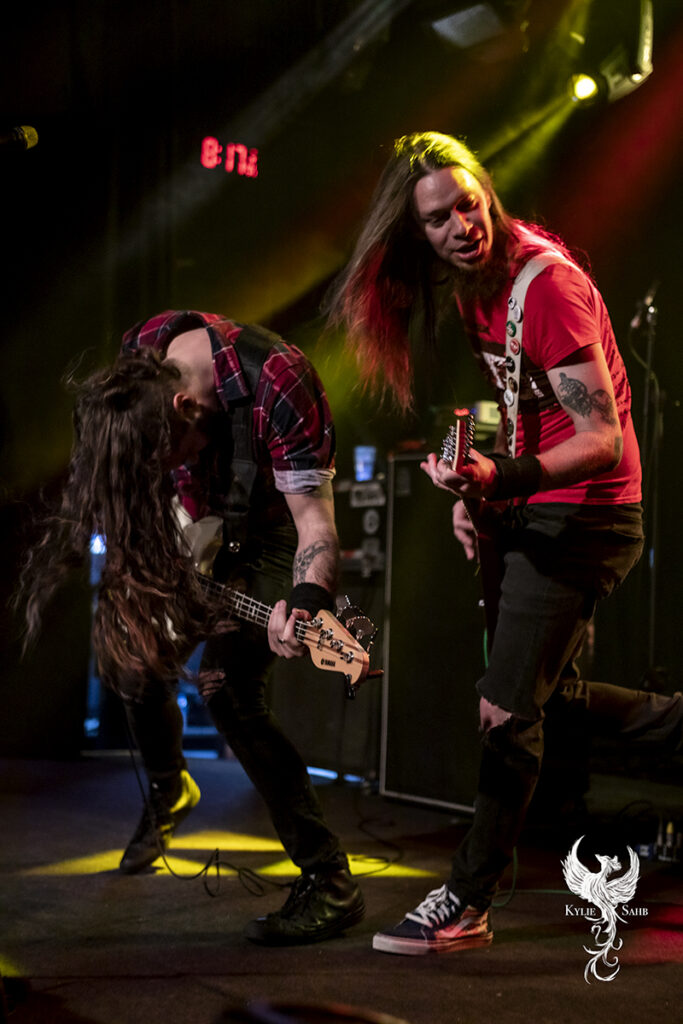 Next on the bill after a quick change over were Hidden Intent. The Adelaide three piece, smashed through their set. Heavy bass lines and double bass pedal ripped through the crowd. Special mention with their tune 'Good Pub Feed' that got the crowd on his feet and staying as socially distance as security allowed .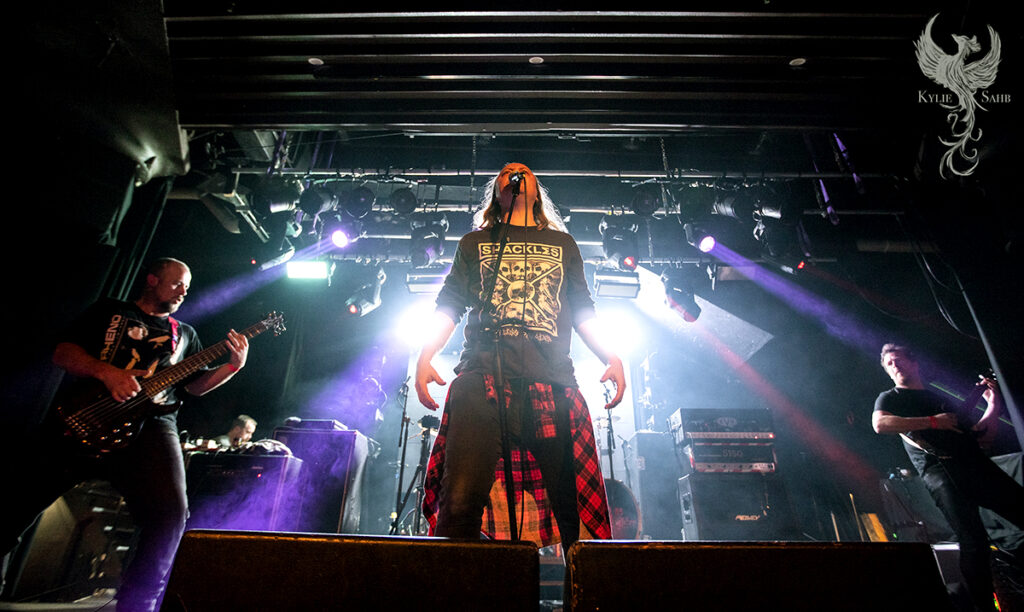 Next up were the Frankston extreme metal band Womb to Tomb. With the crowd reaching capacity, Womb to the Tomb slaughtered up the room. Heavy on bass and melodic guitar licks, the four piece metal drew the crowd in closer and wanting more, especially those from the bayside suburb who came to support this local tribe.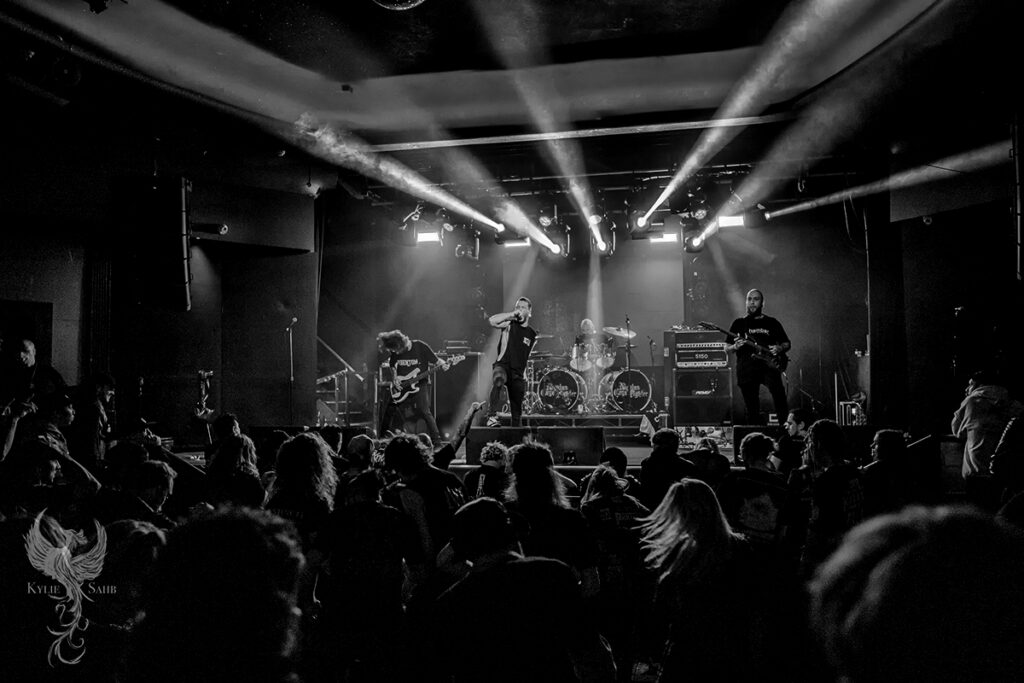 Nicolas Cage fighter were the final support act tonight and you can see why. Smashing through their set obliterating anything standing in their way. The crowd welcomed this four piece with open yells of 'fuck off', the oddly endearing banter of a Melbourne packed venue wanting the band to start their set. With brutal vocals combined with heavy guitar and bass, NCF certainly captured the crowd and certainly gained more fans after tonight's performance.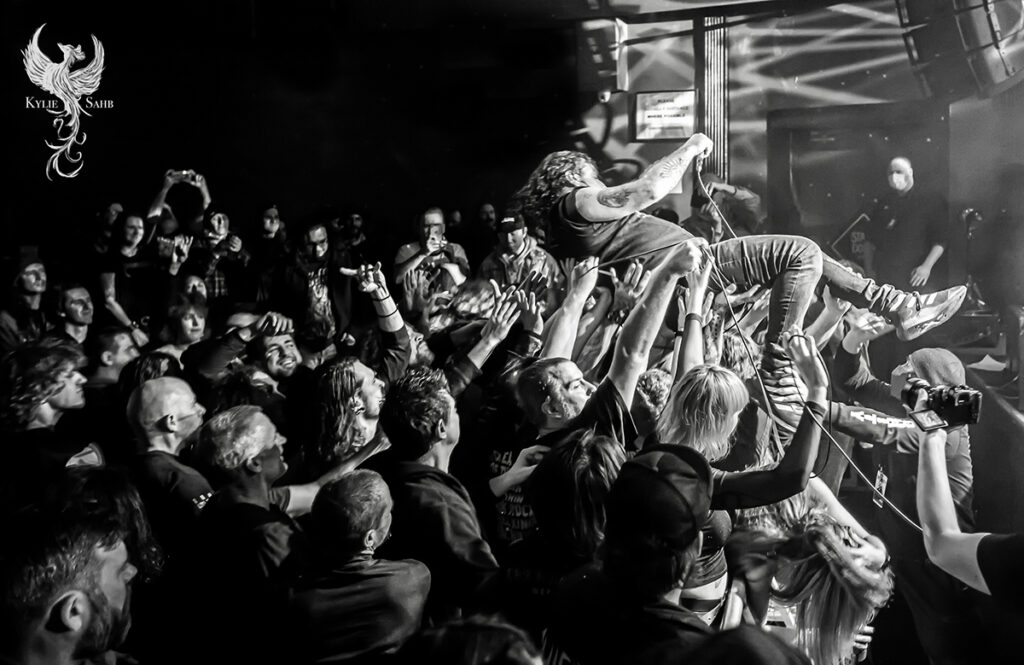 King Parrot came on stage to a roaring applause from the crowd. This after all, was what the crowd had come to see and many punters starting the night at 7pm when the doors opened to Max Watts. A few minutes to 11pm, King Parrot came on stage led by bass guitarist and salt tablet taking Wayne Slattery. With a line of beer cans lining the drum platform, you knew that the band were here for a good night. Not many bands can celebrate their 10th anniversary together these days, but this was definitely a celebration not to be missed.
King Parrot are definitely a great live band. Seeing the band interact with the crowd is really what live music is all about. The band were tight; really tight. The thrashcore local band were having fun and lead singer, Youngy, was in fine form leading the band tonight which was their first performance of their national tour. From cans of beer being sprayed across the front row and beyond, to Youngy launching himself into the crowd for a spot of crowd surfing, it was just another day at the office for this awesome live band. This is what the Melbourne music scene is about; Seeing such an amazing show, that the punters at the end of the night walk out going "That was fucking awesome!"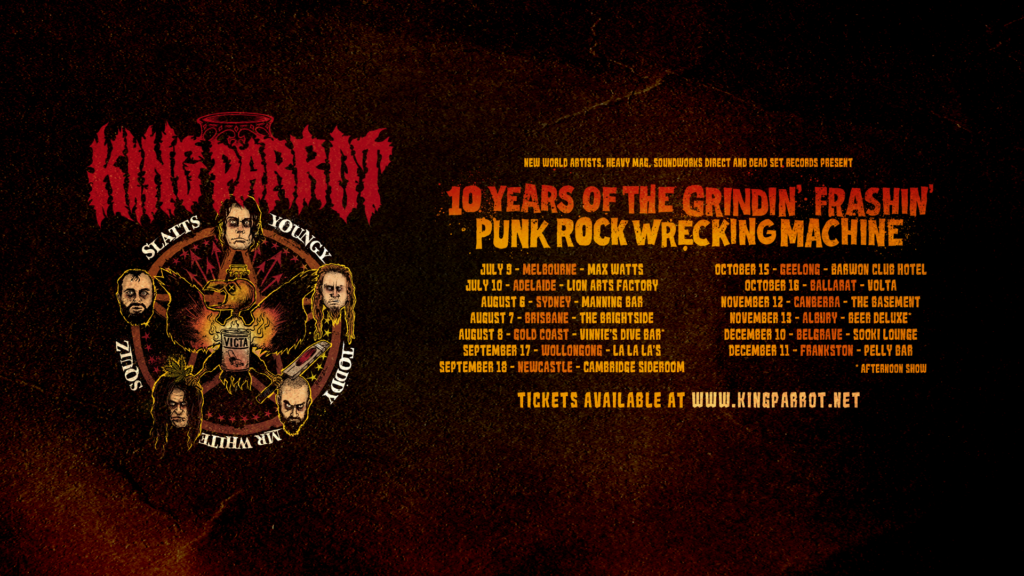 Please follow and like us:
About Post Author