Gig Review: Jon Stevens – Melbourne, Friday 8 June 2018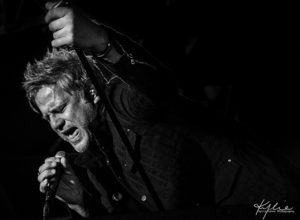 Doing what Australians do best, we claimed Jon Stevens as one of our own years ago! Hailing from New Zealand originally, but now an Australian National, Stevens has had a gruelling tour schedule across our great land in recent months. Commencing his 'Best of Tour' at the start of the year and continuing to add shows, Stevens and his talented bunch of musicians, are currently one of the hardest working bands around. A career spanning more than three decades, Stevens has definitely earned the label of 'Aussie Rock Royalty' and the crowd tonight knew it! Venturing back to Melbourne after performing a few shows in May, Stevens choose to rock The Commercial Hotel in South Morang, as the first of his three performances this Queen's Birthday long weekend!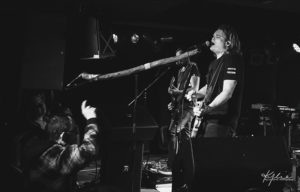 Supporting Steven's tonight was Melbourne local
Scott Darlow
and his band. Proving a worthy support, Darlow had the crowd mesmerised and raring to go! Emotionally infused lyrics with traditional didgeridoo solos combined with quintessential rock licks, Darlow was right at home on that stage and earned his place on tonight's bill!
Sauntering on stage, Stevens seemed to have recovered from his minor illness that cancelled his Bathurst show only a few weeks prior! Getting straight into 'Welcome to the World ' the crowd (not surprisingly consisting of about 70% females) were swooning and dancing energetically. This is an easy crowd for Stevens; the anticipation of him performing here tonight had already revved the crowd up before he even walked on stage! Reading the fan page prior to this evening's performance, fans had been discussing and sharing phone video footage of his previous gigs. They knew that what they were in for- some of the best entertainment around today.
Keeping the crowds energy levels up (as well as his own in between sips of what looked like herbal tea), Stevens and his band performed hit after hit. After all, its not called 'The Best of' Tour for nothing. Fans were treated to hits from Noiseworks, INXS, Dead Daisies and even a couple of tracks from Jesus Christ Superstar thrown into the mix. The sardined crowd certainly loved Stevens, and you could see that the stage is where he belonged.
I've seen Stevens more than a few times over the years and each time his band have been of superb talent. With the years of experience and history that this band holds, its only fitting they have a performer of Stevens calibre out front! The band is tight and seem to enjoy their performance as much of the audience! Most often than not, the band supporting a solo performer is often overlooked, but let's just take a minute to say wow! It is Stevens that is worthy of this band and I think he knows it. ​
There is not much you can buy for $40 these day's (that's legal anyway) but a Jon Steven's gig is always a great place to spend your hard earned cash. The return on that ticket cost is priceless. Jon, Melbourne will always welcome you with open arms. Til we see you again my friend!
Please follow and like us:
About Post Author