Gig Review: Grinspoon, The Forum Melbourne, Wednesday 16 October 2019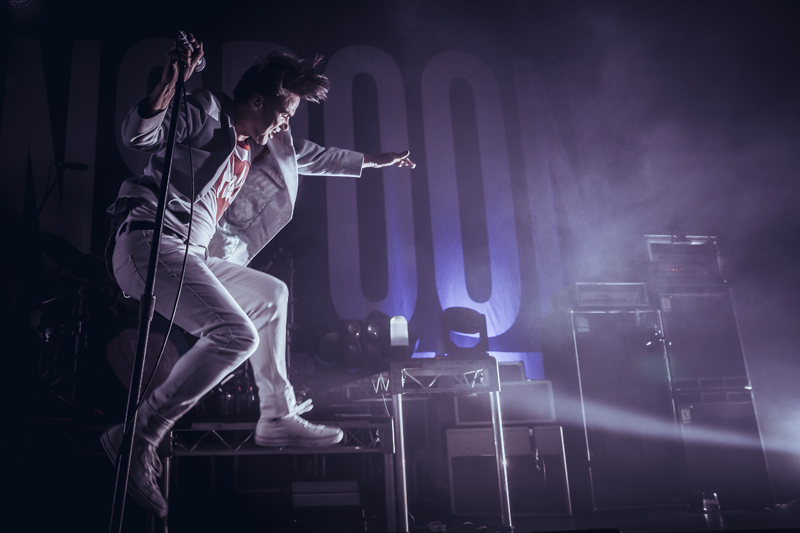 It's Wednesday night in Australia's rock n' roll capital, the iconic Forum Theatre is sold out and it's a celebration of Grinspoon's 21 year reign in oz rock and release of the 'Chemical Hearts' best-of album.
Helping the Grinners celebrate tonight is Brisbane trio Bugs, bringing their infectious pop to the early arrivals of whom were engaged in the honest and relatable songwriting.
Shortly to follow in the second of three supports are Newcastle's kilt-wearing, jock-strap-bearing, Gooch Palms. The duo of Leroy and Kay brought their lo-fi, noise-rock, which kept the crowd building, energising one and all with their antics and included a "guitar solo" by the closest security guard to the stage.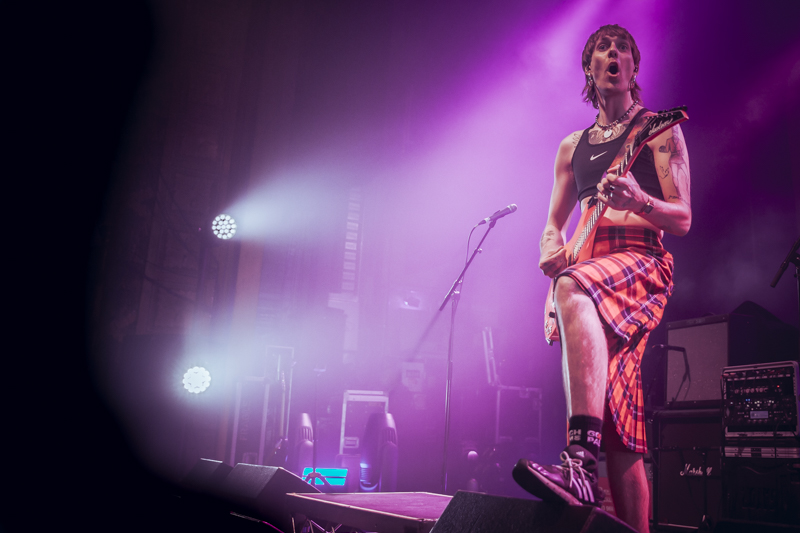 Last of the supports is Adelaide duo, The Hard Aches…. although tonight they were a trio, adding bass. Tearing through a short set of rock tunes reminiscent of Spy Vs Spy, The Hard Aches left nothing behind with extreme energy and passion, including the recently released 'Happy' which saw guest vocals from Cape Cope's Georgia Maq.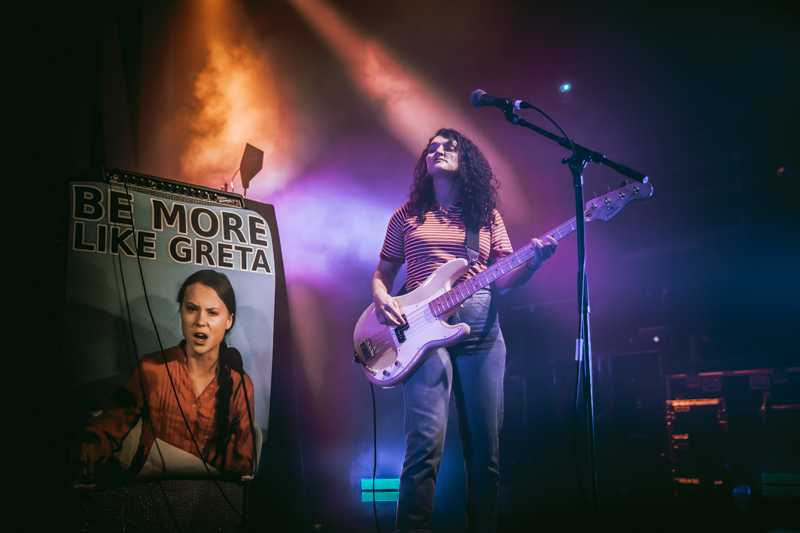 After a quick set change Grinspoon blasted onto the stage tearing through 'DC3', 'Lost Control' and 'Sickfest'. The crowd, extremely excited to hear Grinspoon back in full flight and aren't disappointing. With the original lineup still intact (albeit a bit grayer), it feels as if it could be 1997 all over again. With milestone shows being the flavor of the year and hot off the heels of 2017's 'Guide To Better Living' 20th anniversary tour, you could be a little skeptical of the reasons behind these tours. But you know what? Who cares! Grinspoon rocked.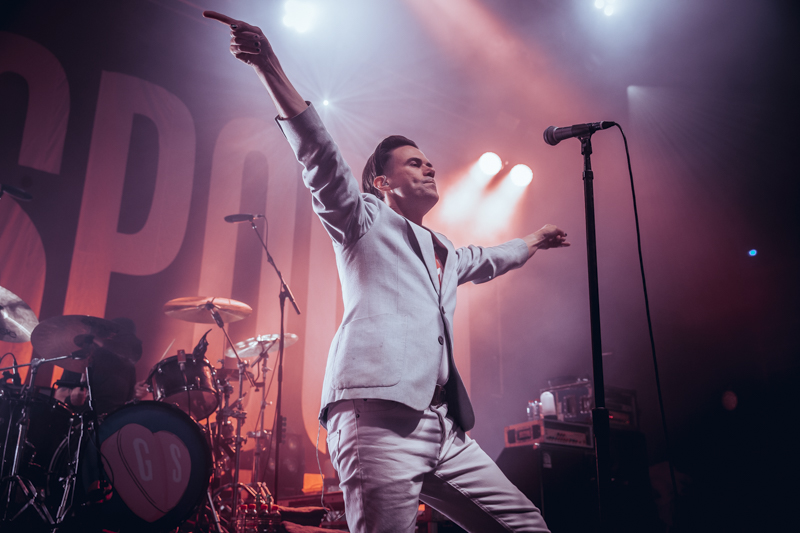 Demolishing hit after hit, you could feel the respect dripping of the walls and statues of the beautiful Forum Theatre. Mid set sees Phil Jamison appear at a mic with guitar, behind the sound desk (and crowd) serenading us all with the exquisite 'Minute by Minute' from 2007's 'Alibis and Other Lies'. Racing back to the main stage Grinspoon raced through 'Bad Funk Stripe', 'Black Friday', 'Post Enebriated Anxiety' and a lovely version of INXS' 'Don't Change' before leaving the stage.
Returning for an encore, which included 'Chemical Heart' brought the punters undone. I'm not sure the surrounds could cope with much more Grinspoon. But leaving us with a 22-song set is deeply satisfying.
Thanks again Grinspoon for a rippa 21 years and look forward to what the rock future offers.
Please follow and like us:
About Post Author