Gig Review: Galactic Empire, 170 Russell , Melbourne, 3 November 2019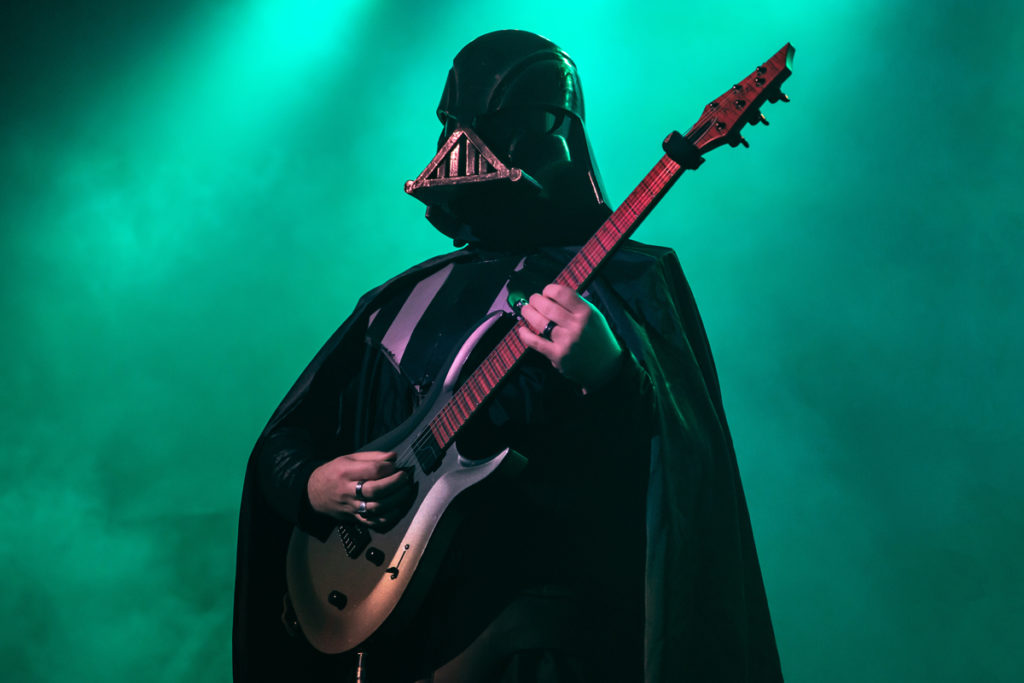 A long time ago (Sunday night) in a galaxy far, far away (170 Russell), there was a prog-metal band that had come to play iconic Star Wars tunes written by Supreme composer John Williams for us. Galactic Empire were here for Supanova and a handful of sideshows across this distant land of ours.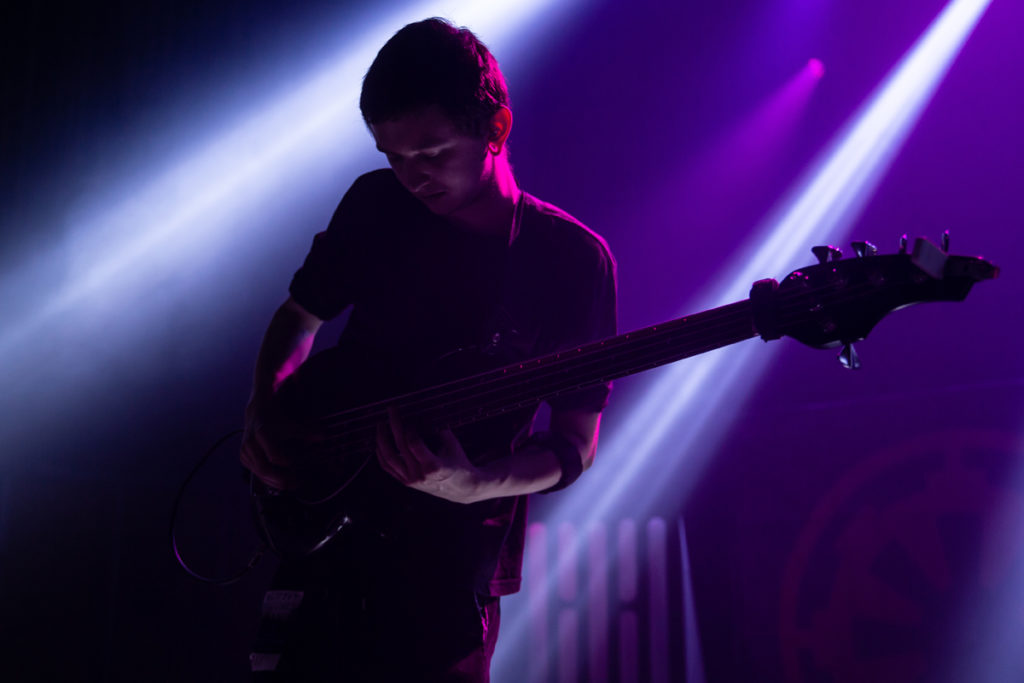 The evening would begin with the bass heavy local band The Omnific. Playing to a very small section of the crowd that arrived early, these incredibly talented lads gave us a fantastic set using their dual bass set up. They would thank all the "Troopers" for coming down early.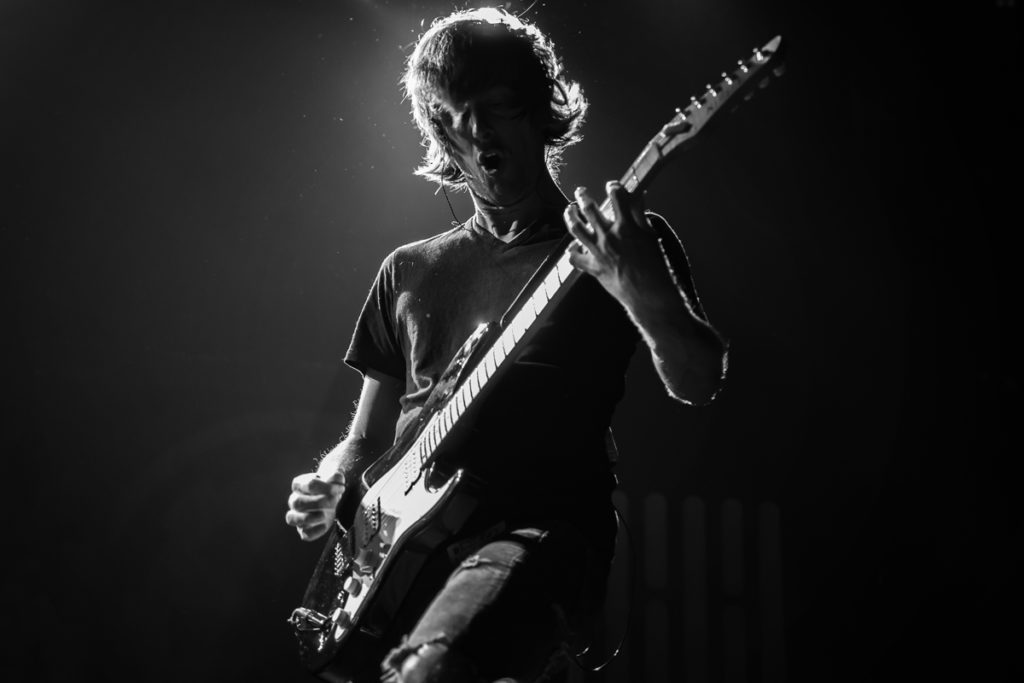 Second up were the awesome prog-rock instrumentalists, I Built The Sky. Lead by Ro, this was yet another display of skill and prowess with their respective instruments. Drummer Jerome from The Omnific pulled double duties for the first two acts which was no mean feat.
Then is was time for the main event.
Galactic Empire are comprised of some of the most feared villains in the galaxy lead by the infamous Dark Vader on lead guitar. This menacing group that's aim is to shred the remaining rebel forces and rock the very foundation of the galaxy also includes Boba Set on drums, Bass Commander on bass, Kyle Ren and Red Guard on guitars.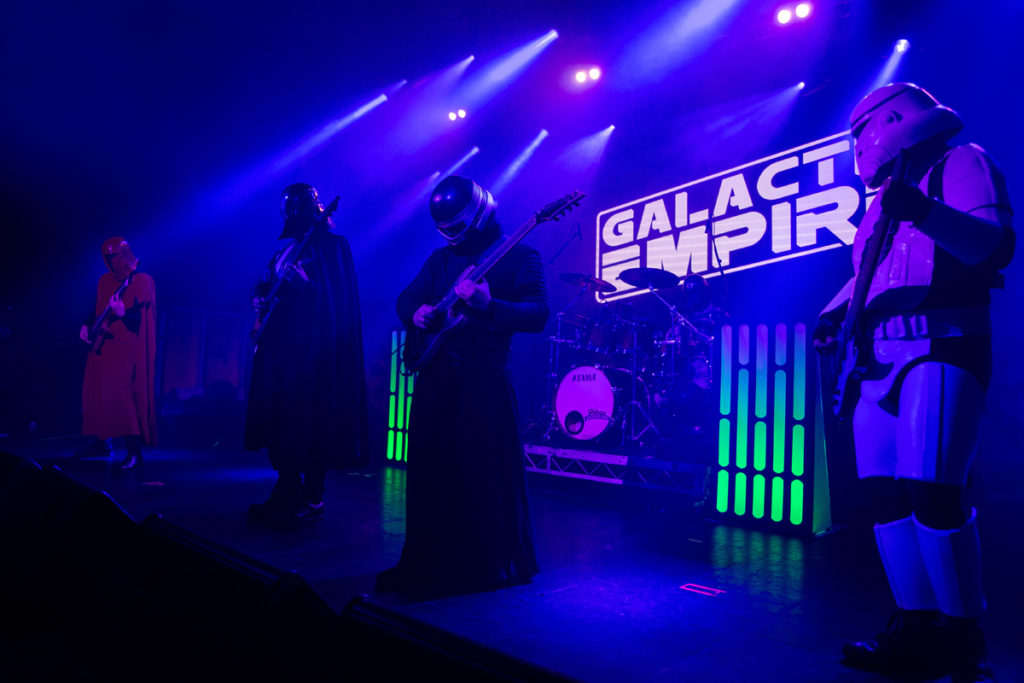 Opening their set with the main theme of Star Wars, they show how skilled and tight they are as a band. One of the highlights of the set was 'The Cantina Theme' which will be well known to all who love Star Wars. While this was being played, there was a giant inflated Death Star being whacked around by those in the pit. Witnessing this scene was like visiting a new planet for the first time. Dark Vader would address the crowd in his infamous heavy breathing, baritone voice. At one point he stopped the show to drag someone on stage who was apparently "part of the Rebel alliance and a traitor". He would proceed to Force Choke this gentleman to the cheers of the crowd and then mention that they had a "nice little merch table up the back with plenty of Imperial goodies available".
It was a highly entertaining set that hit all the right notes. The crowd was clearly comprised of a breed of people that love both heavy music and Star Wars, but I defy anyone to go see these Imperial loyalists and not have a smile on their face by the end.
I always thought of myself as more of a Rebel, but after this night I may have turned to the Dark Side.
Please follow and like us:
About Post Author