Gig Review: Eagles of Death Metal, The Forum, Melbourne, Tuesday 25 July 2023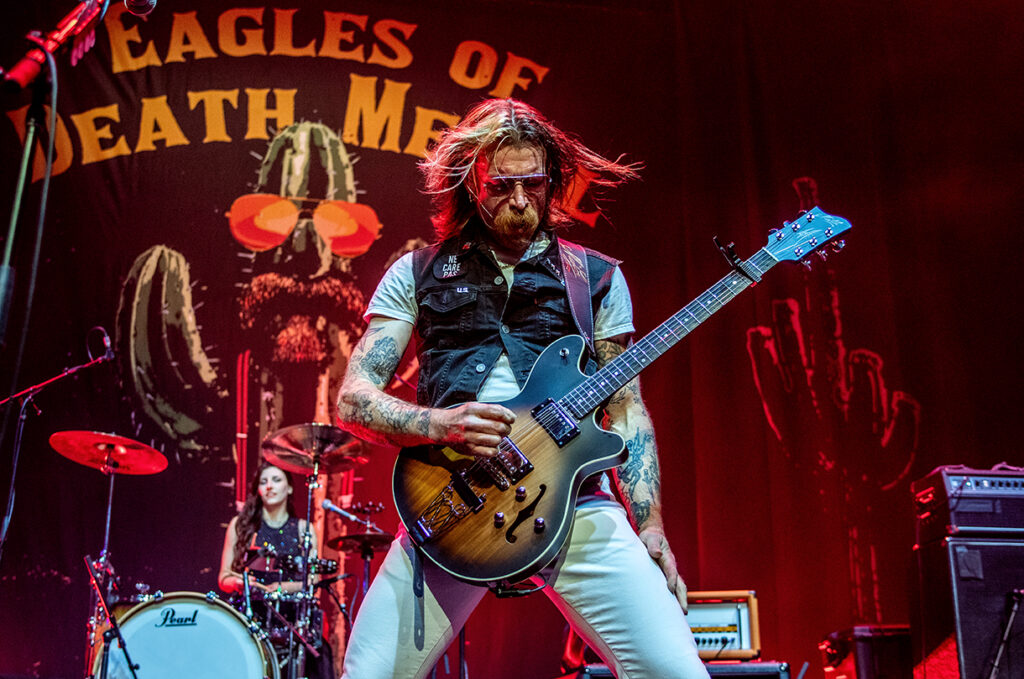 It is hard to believe that it's been seven long years since Eagles of Death Metal have graced our shores but last night they were welcomed back with a warm embrace of cheers, whistles and an awesome line up supporting these LA beasts of good time rock 'n' roll. Graduating to The Forum Theatre, (from their previous tour at The Croxton Band Room), saw the legendary band fill all the corners of the room, with die hard fans wanting to be entertained.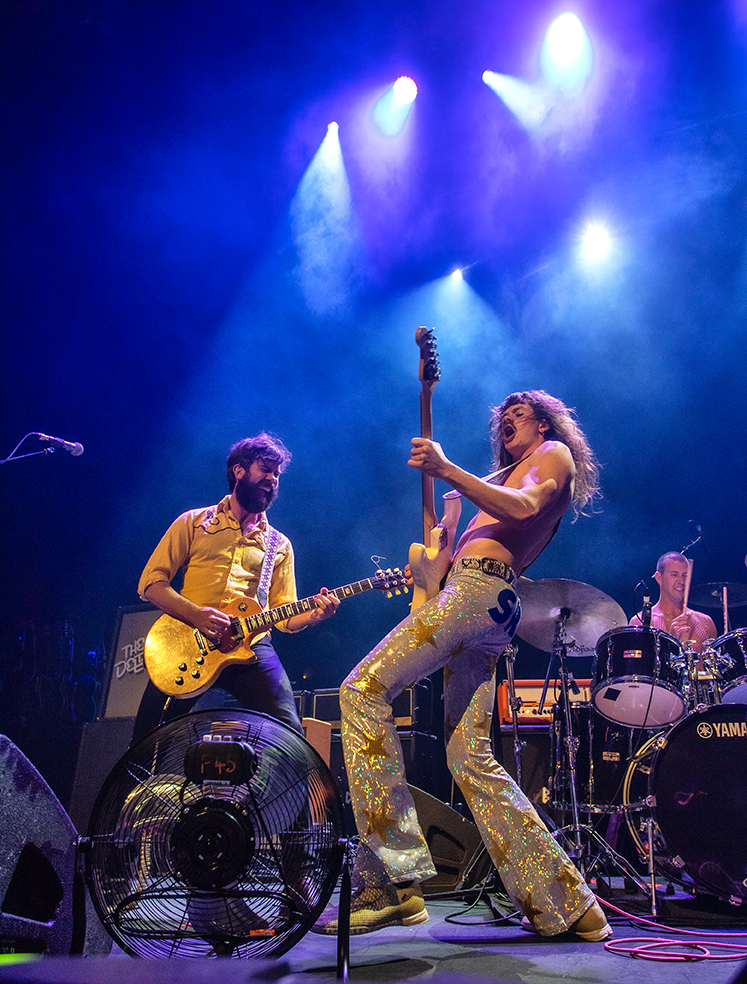 Kicking off a stellar night of entertainment were Perth Rockers, The Southern River Band. To say that The Southern River Band is a breath of fresh air in the music industry is an understatement. With their high-energy performance, their infectious hooks, and undeniable stage charisma, they certainly were a drawcard. Lead singer Cal Kramer certainly possesses a magnetic stage presence that captivated the audience showing that it does pay to rock up for the first band on the bill. What a performance by a band that clearly deserves to be headliners.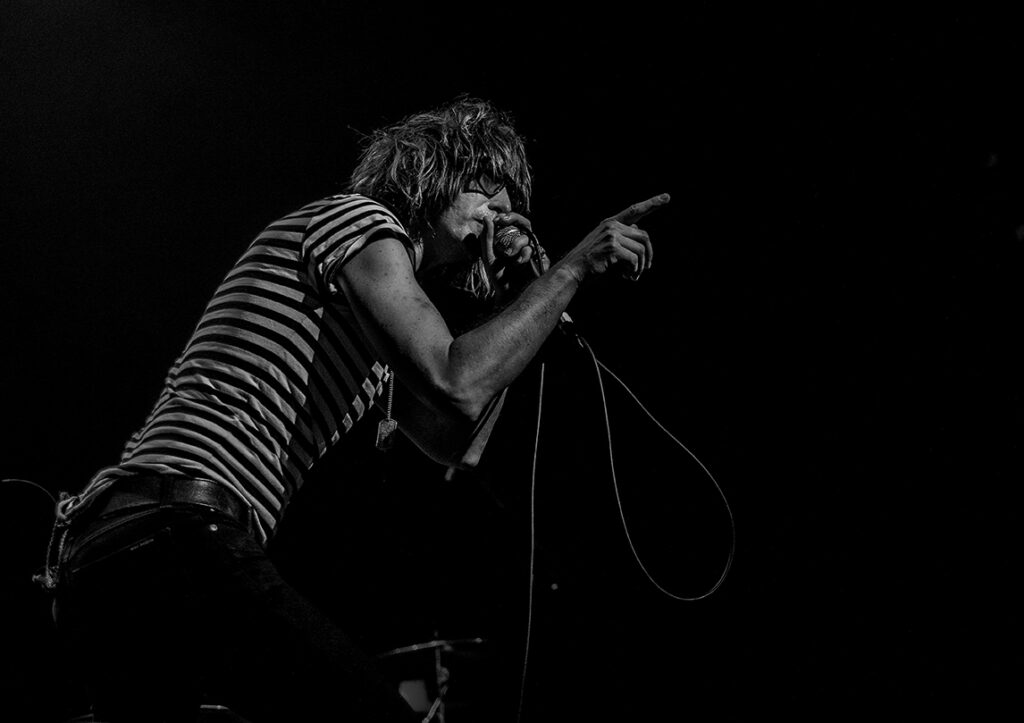 The Delta Riggs certainly had a hard task following on from The Southern River band, but being a staple in the Australian music circuit, has seen their popularity grow over the years and tonight's crowd added a few more fans no doubt. Their infectious melodies and back catalogue were certainly on show last night. Playing a superb array of their hits from all of their albums, the Delta Riggs did not disappoint, and I must say that seeing The Delta Riggs live was a tick off my musical bucket list.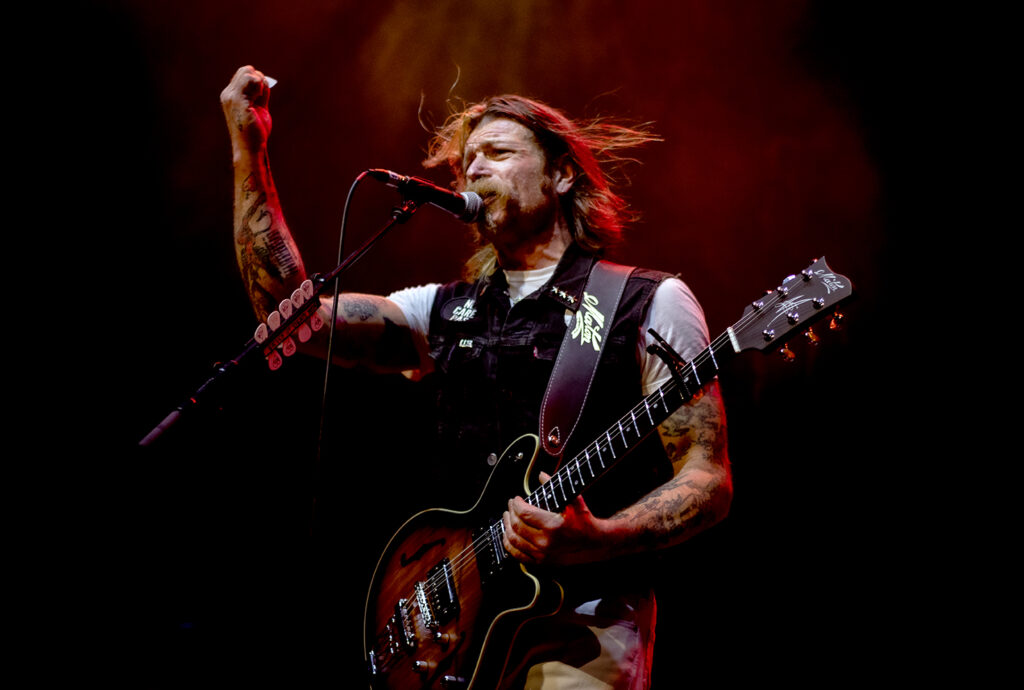 Finally up were Eagles of Death Metal. The charismatic Jesse Hughes made sure he had the crowd eating out of his hands (literally) by throwing mint slices into the crowd as he sauntered on to the stage. What a presence Hughes is. His infectious energy, the pure joy that you can feel from him and the excitement of what was to come, vibrated through the crowd. Being in the City of Rock, the band were welcomed to our home with a wave of devil horns, cheers and whistles from eager punters. Playing a huge set list comprising of over 15 of their greatest hits, saw the crowd lap up the magic that is Eagles of Death Metal. Being known for their energetic and incredible live performances, last night was no exception. Highlights for me were "Anything 'Cept the Truth, I Love You All the Time, Complexity and Silverlake"
While Eagles of Death Metal may not have achieved some of the mainstream success on the level of their contemporaries, they have managed to attract a dedicated and passionate fan base. With their unique blend of rock, punk, upbeat rhythms and catchy tunes, it has certainly made them a standout in the music industry and a huge drawcard in the live music scene. Eagles of Death Metal- I love you all the time.
Please follow and like us:
About Post Author