Festival Review: Falls Festival, Lorne 28-31 December, 2018- Wrap Up
The Highlights and the Lowlights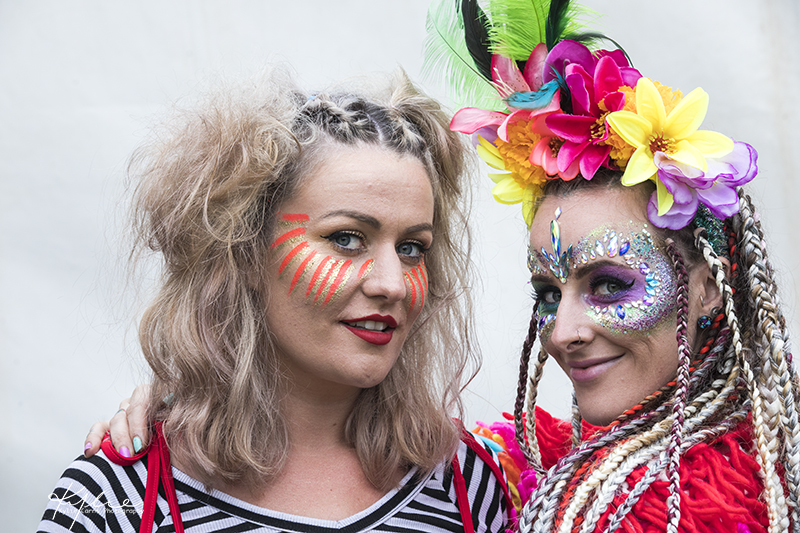 Now that the dust has settled, the marques have been teared down, the battle ground for 20,000 punters has been brought back to his green lustred glory.. its time to reflect on what was an amazing Falls Festival for 2018.
Having a brilliant line up with local and international artists join the festivities between that week where no one knows what day it is (Christmas/New Year week), was a calling card for those keen on camping with half of Victoria on site or those with extra coin in their pocket that could pay the ridiculous peak season accomodation rates at the costal villages of Lorne and nearby beach side towns. It is no wonder that this Festival has been running since 1993. Facilities, activities and just the general operation of this festival was superbly run and operated, but after all, if you haven't got it right by now, you shouldn't be in business.
So… what were the highlights and the lowlights? Lets start with the lowlights of the festival;
Weather. Whilst you can't do a thing to change the weather, you can be prepared for it. A beautiful warm day greeted us as we set up our camping in the VIP section (if you have to work the festival, you need this area. Its generally quieter with other workers and less of the "piss pots" camping here) But what we couldn't be prepared for was the freak thunderstorm that seemed to take up residence over my glamorous two room tent at 5am. Waking up all of Lorne, this thunderstorm that seem to have lighting strikes over our camp ground, sure did question if setting up a tent under a tree was a really good idea. I can report though, that my tent was watertight and branches still safely attached to the aforementioned tree. What I was prepared for though was the extreme temperature at night. It was cold for summer nights. So cold, that I had don my winter coat and was contemplating wearing gloves. Whilst I was prepared, it seemed that some festival goers were more concerned with their festival outfits than suited up in appropriate warm attire. But no doubt the alcohol was keeping them warm. (well.. I was hoping anyway)
Toilets- Well… I am not usually a camping festival goer, and you know.. I get the whole environmental thing, but I just couldn't get used to the drop toilet gig. But for the sake of the environment, I would bear it. Give me creature comforts any day.. But saying that.. by the end of the festival, I could just bear the 'flushing' with the sawdust provided.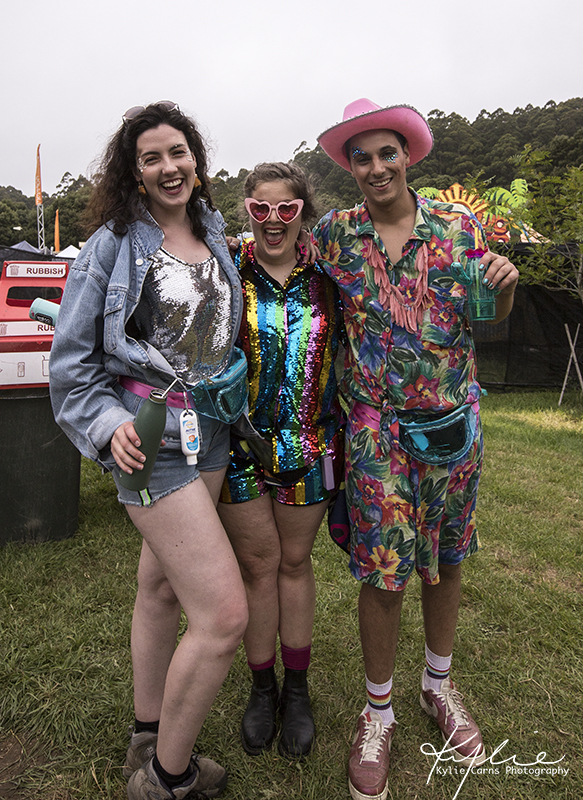 Highlights:
It goes without saying that the line up for this year's festival was phenomenal. With both international and homegrown artists, the talent and the entertainment that was Falls Festival, Lorne was superb. With nearly every genre covered, it appealed to all punters. But here are my standouts of the festival:

In 5th place: Dizzee Rascal– Being the headliner for Day one, Dizzee came on set blazing. The packed house in the Marque on the hill – The Grand Theatre, was jumping to the beats and tunes from the British artist. I don't think there was a stationary person in the theatre. A thoroughly entertaining act that deserves that 'Icon' title.
In 4th Place- Amyl and the Sniffers– Wow.. Just wow.. I hadn't seen them before but heard so much about their live performances. Coming on stage like a bull in a china shop, pocket rocket Amy Taylor owned every inch of the stage. Being a band with a morning time slot, they managed to get punters down from their sleepy morning coffee to the main stage to see and hear these amazing punk rockers. These guys will be headliners one day and I cant wait to see it
3rd Place- Vance Joy- One of Australia's favourite sons, there was no question that he was a draw card for the festival goers. A simple set up with his band, Vance Joy had the crowds attention from the first chord and it didn't waver until the end of his final song Riptide. The crowd gathered in droves, to hear the platinum selling artist bear his soul on stage and see why he is crowned with the title of "Prince of Australian singer-songwriters"
2nd Place- Amy Shark– if Vance Joy is the Prince.. then Amy is the Princess. Flooding the arena with bodies, Amy Shark proved why she is an ARIA award winning artist. Seeming so humble and natural on stage, the crowd sang and cheered all through her set which unfortunately didn't seem long enough.
1st Place Bishop Briggs– My absolute favourite of the festival. The sweet, British singer came on stage and just blew the crowd away. Her sweet greetings to the crowd were blasted away with her gutsy, ball breaking vocals that just commanded attention from all the punters. The crowd doubled in size almost immediately and I know that I was completely mesmerised with her performance and was impressed by this pint sized recently shave headed talent that gave it her all. Such raw emotion with thumping bass and electronic beats that were so captivating.
Honourable mentions are The Churches, The Vaccines and Catfish and The Bottlemen.

The Activities that were set up in The Village were so well run and just plain fun. From drawing your favourite pictures to circus performers to bands, glitter tents, opp shops to burlesque performers, it was a nice place to chill out over a nice coffee, some food and a relaxed atmosphere, but still have your senses thrilled at the same time. You could even get married by The Wedding Factory which proved to be highly entertaining to all ceremony guests.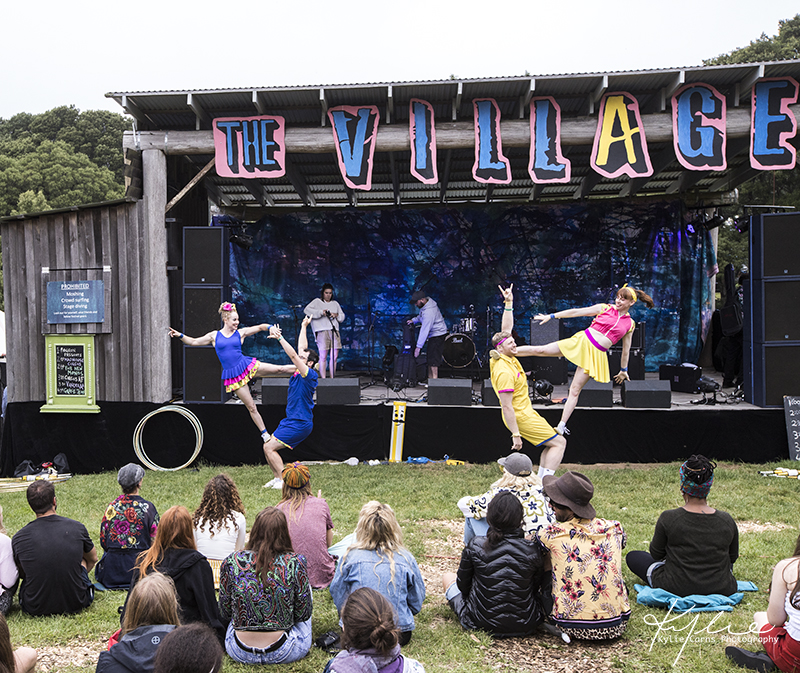 3. Falls Festival Operation: this festival was so well run. Secret Sounds always present a well run festival and you can tell that they have been doing this for years. The artists were always on stage on time, the facilities were second to none, everyone's safety was first priority with plenty of friendly security and falls staff to help punters get around, plenty of food stalls that was great for your morning coffee and plenty of conveniences that left wait times to a minimum.
4. The Punters: Everyone was there for a good time. Punters were so well behaved and just had fun. It was great to see that it didn't matter where you came from, what your background was, your educational level, age- music brought everyone together. Alcohol was drunk, but rarely did I see any aggressive behaviour. Everyone danced, sung, glittered themselves and just got along. It was such a beautiful place to be for four nights. Amongst the beautiful trees in Lorne, amongst amazing talent and beautiful like minded people.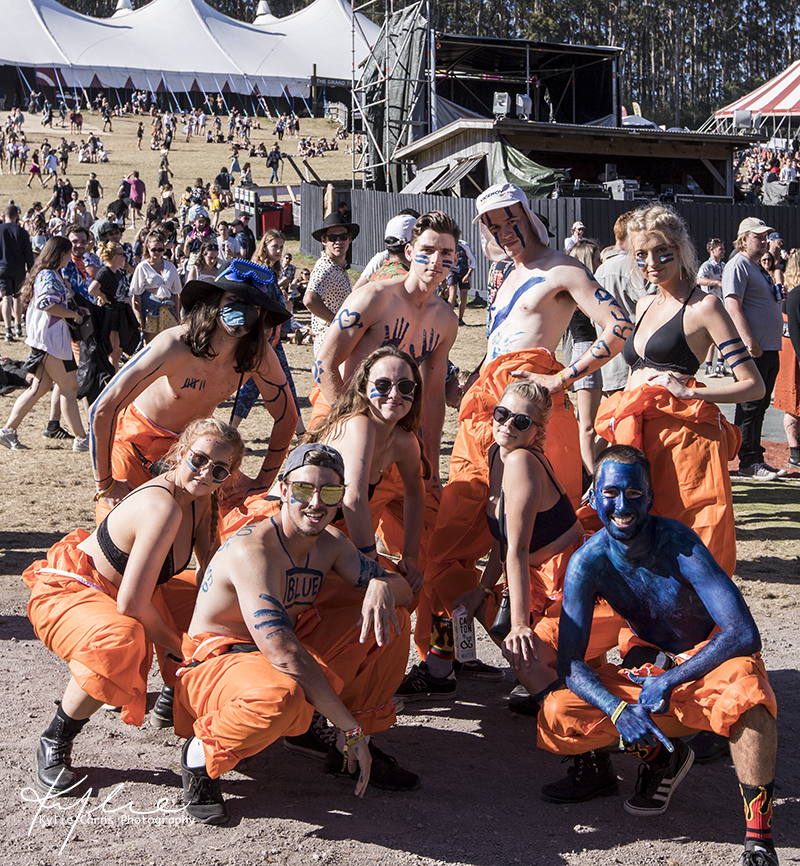 5. I have to mention the moving and beautiful welcoming by traditional owners of the land, The Gadubanud Tribe on the second day of the Festival. After a traditional dance, the tribe members welcomed the crowd to join in their dance and went through the crowd sharing blessed leaves and blessing the crowd with smoke. It was a highlight of the festival for some many and one that I will remember for a long time.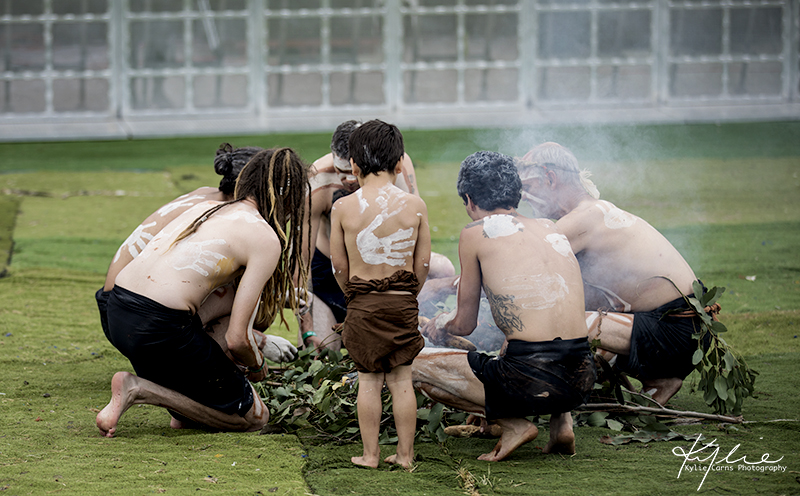 Finally… Would I do this again next year? If this line up was anything to go on.. sign me up now.
Please follow and like us:
About Post Author