BASSINTHEGRASS, Mindil Beach, Darwin, 21 May 2022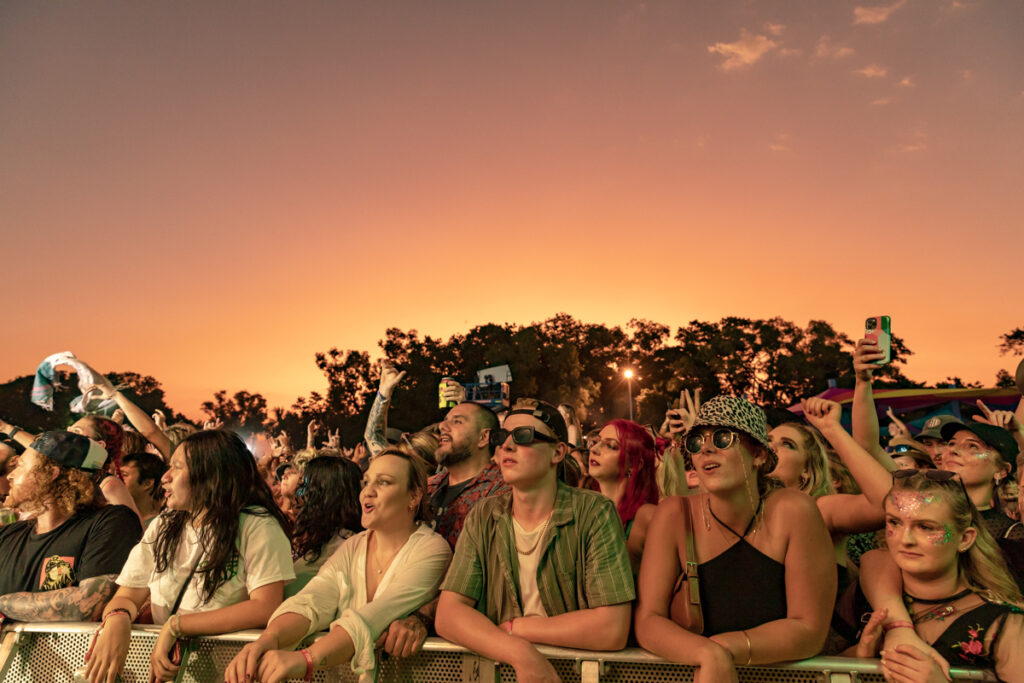 Once again Darwin's BASSINTHEGRASS was bigger and stronger than ever with a huge line-up crammed into 12 killer hours.
BASS takes place on Larrakia country, just a short (20min) stroll, electric scooter ride or free bus trip down to Darwin's Mindil Beach.
BASS celebrates some of the Northern Territory's best homegrown talent and brings headline acts from across Australia to Darwin, with Kiwi indie rock lads Mako Road also making the trip this year.
The Darwin-grown electro pop artist Phoebe Olivia opened the Tropical Stage, and Darwin hip hop artists MSON (Making Something Outta Nothing) opened the Palm Stage. They set the scene for a day crammed with music variety, jump-for-joy-fun and a whole lot of love for live music.
Getting to see the earlier artists is always a bit of a treat – getting to high-five superstar Montaigne as she jumped off stage for some close-up serenading and getting a fix of psych-surf sounds from Mako Road.
With half of the 16,000-strong crowd arriving from interstate, a whole bunch of fans seemed to have travelled to Darwin for one or two of their fave acts. The sing-alongs and energy were high-level throughout the day. The Dreggs, Hooligan Hefs, Hockey Dad and Boy & Bear got the killer afternoon timeslots when the sun beats down relentlessly on the stages and fans. But it did nothing to zap any of the waves of excitement and euphoria radiating from the stages and rolling across the crowd.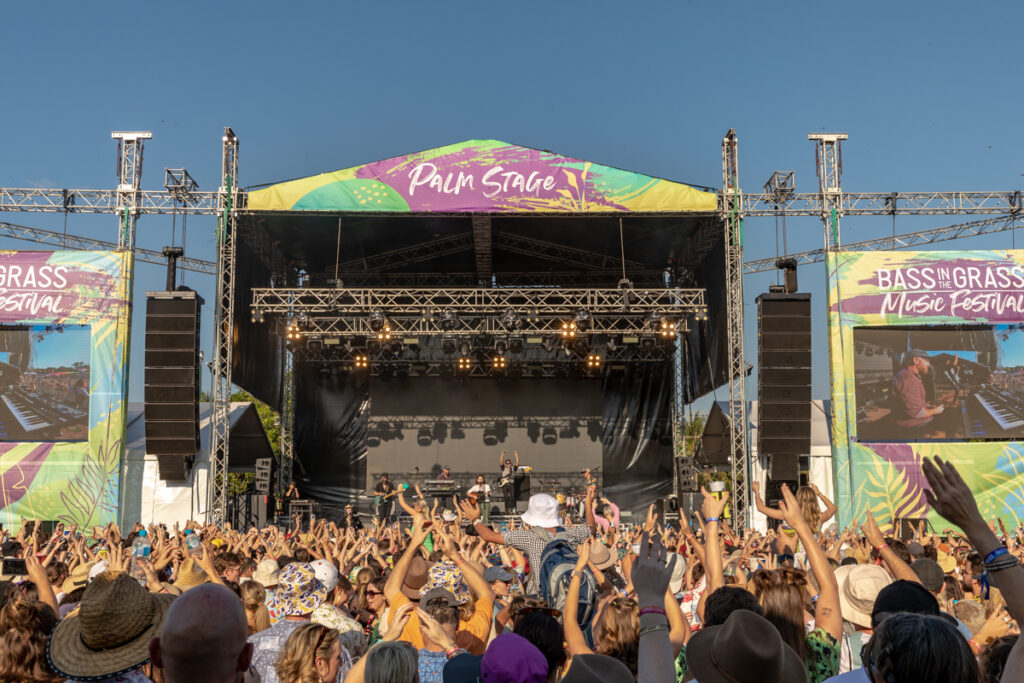 Vera Blue and Darwin's Jessica Mauboy had a bunch of fun with their respective crowds, with lots of energy, beaming smiles, singalongs and dancing.
As the sun burned red on the horizon, there was a traditional welcome to country on Mindil Beach while the Dune Rats drove the crowd ballistic with their sense of fun and hectic tunes and Xavier Rudd filled people's souls with love and strength. A treat to have a cameo from Territory-born rapper J-MILLA on stage with the talented Xavier.
G Flip was at BASS last year and back to enjoy the bigger crowds and bigger line up. Pretty sure G Flip ignited a whole lotta romancing across the crowd with her story-telling, honesty and smashing new single, "Get me outta here".
The Tesky Brothers and Dope Lemon enjoyed huge fan-love as fans found some reserves of energy and showered them with love as we headed towards the final few acts.
Crowd favourite Hilltop Hoods are practically a staple on the BASS line-up, having performed at BASS more than any other band. Always a crazy, love-filled, vocal-chord destroying, energised performance from them, with a bonus cameo from Illy.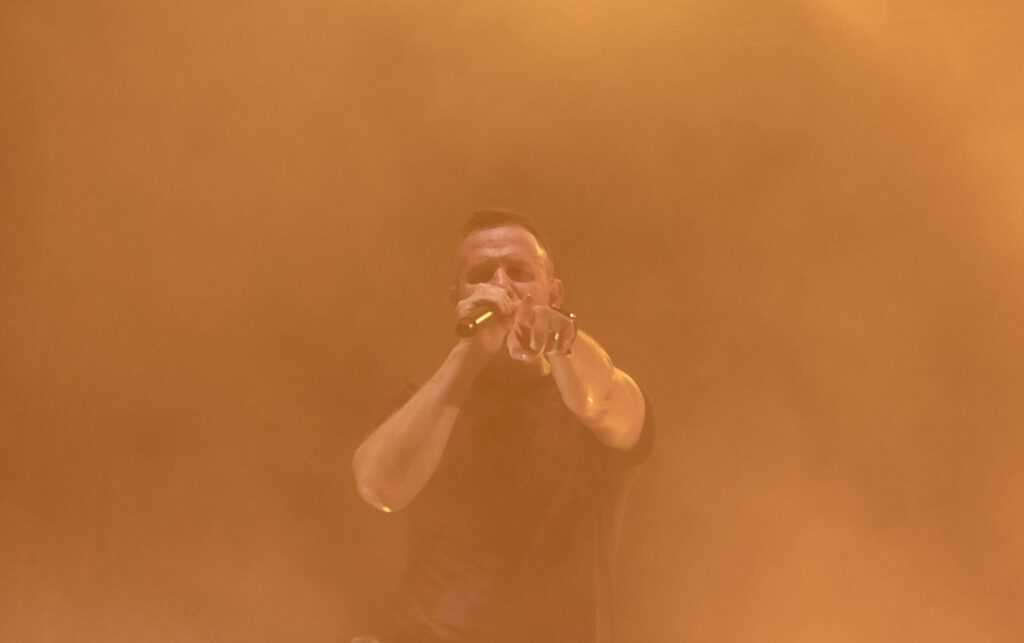 Peking Duk, also at BASS last year, and Hot Dub Time Machine (at BASS in 2019), closed out BASS 2022, with their trademark sets keeping everyone moving, singing and grinning till the finale.
A final recovery/side show with The Dreggs playing at Mindil Beach market on the following Sunday wrapped up another brilliant BASS.
BASS has been running since 2003 and keeps kicking goals for a smashing day of live music under sunny skies.
This year's festival side-attractions included a silent disco, beauty bar, illumination station (= glitter), sunset disco beach club, and some of the world-renowned Mindil Beach market food trucks for a huge range of food options. DanceWize were also on-site to ensure everyone had a great day. BASS also made a series of changes to make the event more accessible this year for people of all abilities.
BASS is a brilliant excuse for escaping the impending winter down sound and extending the southern states' music festival scene for a few extra weeks. Early bird tickets for BASS 2023 sold out within 48 hours – just like last year – which is a huge endorsement of this fantastic all-ages, licensed event on Mindil Beach. Another huge endorsement this year was attendance by all-round superstar, legend and Australian of the Year, Dylan Alcott (fan-girl moment ….). General admission tickets are on sale, but the event will be a sell-out again in 2023. Get planning and booking peeps – BASS will no doubt be even bigger in 2023 and the Territory is a great place to explore in May.
Please follow and like us:
About Post Author