Adalita + Charm of Finches Melbourne Town Hall, 28 February 2021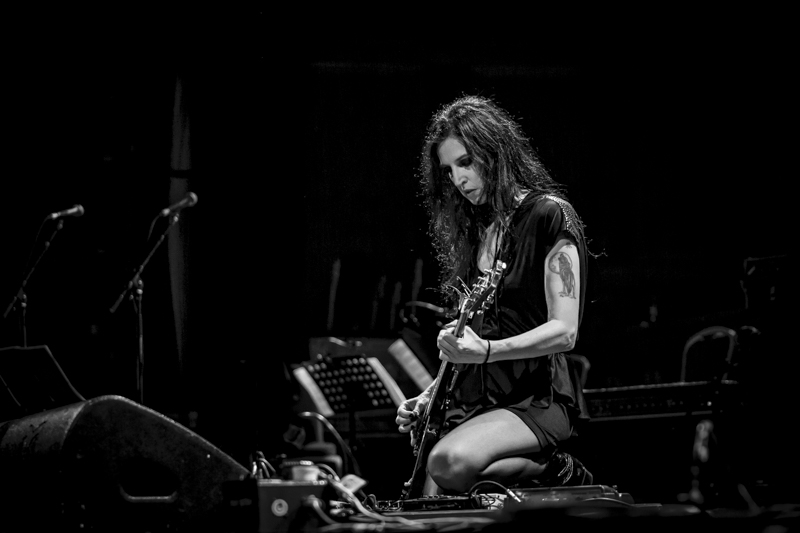 Tonight saw a colossal performance by the superbly wonderful Adalita accompanied by J.P. Shilo on the majestic grand organ in the beautiful room that is the Melbourne Town Hall, as part of Melbourne Music Week Extended.
Opening the show was Charm of Finches singing their haunted folk tunes of love, grief and whispering trees, accompanied by tight sibling harmonies, acoustic instrumentation and lilting imagery. Surround by greek gods adorning the majestic walls of the Town Hall, it really feels fitting to have this award winning duo grace the stage.
After a short recess, Adalita takes the stage with only her electric guitar and J.P. Shilo perched high on the rear wall akin to scientist in his lair, slowly breathing life into the grand organ. Beginning with and easing into Hot Air from her self titled debut and moving quickly through The Rapairer and Annihilate Baby. It feels like these song have taken a new life with the grand organ in this environment, but then Adalita is joined by her band, Charm of Finches on backing vocals, and later, members of the Letter String Quartet on strings, to take her remarkable songs to another level.
Moving through songs predominantly from her debut and second release All Day Venus, it is such a pleasure to witness these moments in such fitting surroundings. Finishing the evening with Rolled in Gold and culmination with the anthemic Blue Sky gave the perfect full stop to a ripper evening out.
Such. A. Treat.
Please follow and like us:
About Post Author